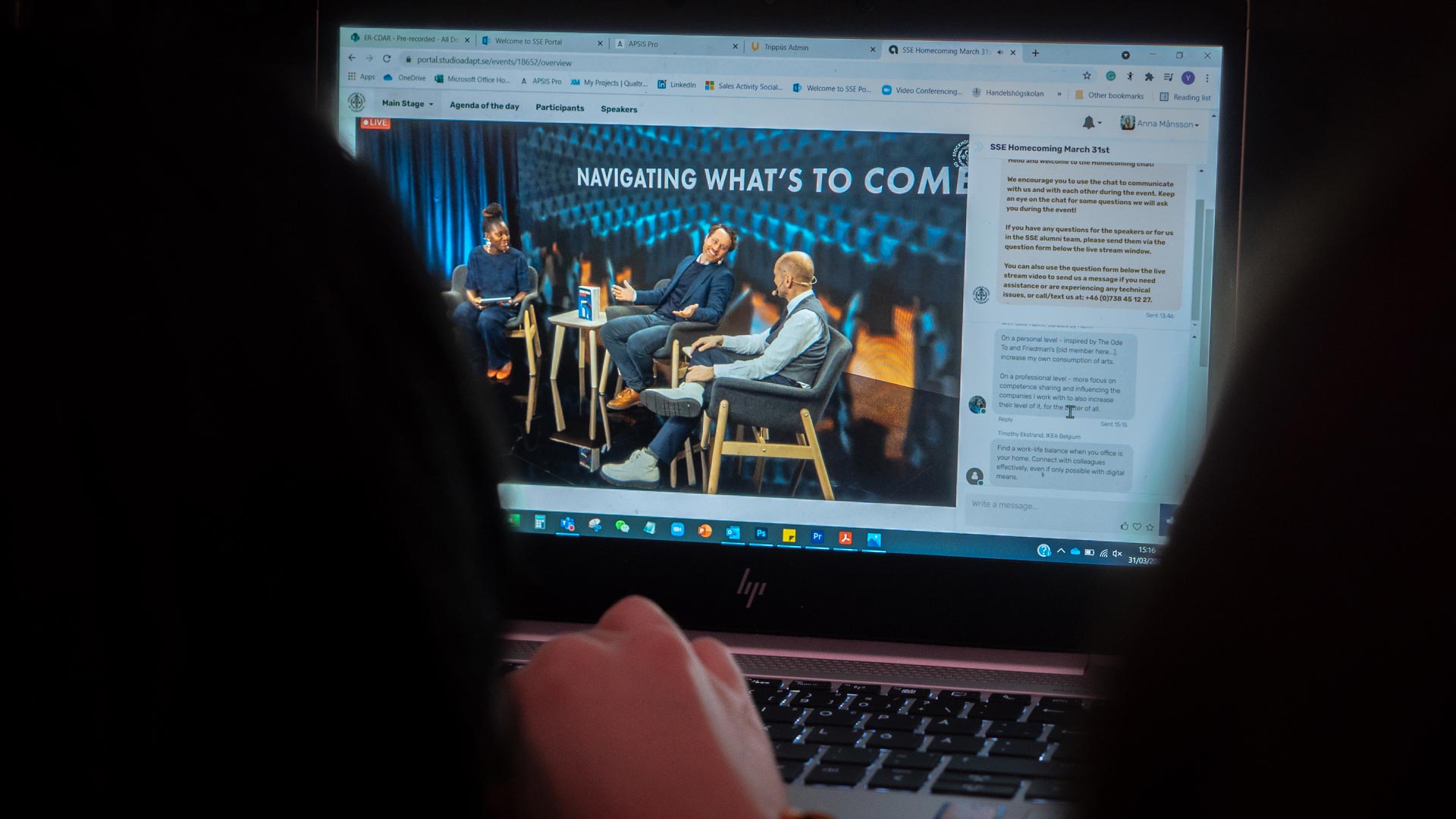 Adapt looking for digitally driven technical designer
Are you a hybrid between UX, graphic design and IT equipment ? Does your heart beat to create value for customers and their projects? Do you want to be involved in developing Sweden's sharpest event and streaming technology company?
A warm welcome to Adapt !
With us you will work widely with our entire offer. At the heart of your work is Adapt's digital event platform, our interactive communication tool that you will take care of and continue to develop. Therefore, your experience and expertise in both IT and design is important. But more than that!
We also want you to be experienced and self-sufficient when it comes to working in project teams, in direct dialogue with customers and with great respect for the project process and deadlines. You take an honor to stay one step ahead and proactively communicate what's going on. A safe, innovative asset is what you are to our customers. You understand their needs and guide them confidently towards smart, stylish solutions that create value for their projects.
Formally, we want you to have:
Solid basic knowledge in HTML, CSS, WordPress and similar platforms/interfaces.
Expertise and experience in design for digital environments.
Developed technical and digital solutions, preferably within UX.
Documented experience of working directly with customers as well as in technical and creative projects.
Experience in packaging and pricing your services and solutions.
Recognized the importance and importance of proactive communication in a project.
The position is full-time. Even if your work is free and that you work with projects and customers in both Stockholm and Gothenburg, it is good if Stockholm is your base. And we need you pretty much like that now!
All new adventures begin with a first step. Get in touch with us and maybe we can meet for a first talk and a good cup of coffee! Write a line or two to Marie Levison: marie.levison@studioadapt.se.
Welcome!
Adapt designs and produces sound, light, and image solutions for streamed and physical events, exhibitions, trade fairs and fixed installations. We have around 30 employees and are one of Scandinavia's leading companies in our industry with project offices in Stockholm and Gothenburg as well as equipment and logistics warehouses in Linköping.Vi have five permanent streaming studios in Stockholm and Gothenburg as well as three hybrid studios in collaboration with Fotografiska, Svenska Mässan Gothia Towers andFilmstaden. Our customers are companies and organizations as well as event and communication agencies.
Welcome to contact me for more information about the content on this page
Marie Levison