Intersolia's digital user meeting
Intersolia wanted to invite people to a day full of facts and inspiration, focusing on how companies can work towards a sustainable future.
Intersolia helps companies manage their safety and environmental objectives, minimise risks, ensure compliance and increase profitability by offering its customers a chemical management system, among other things.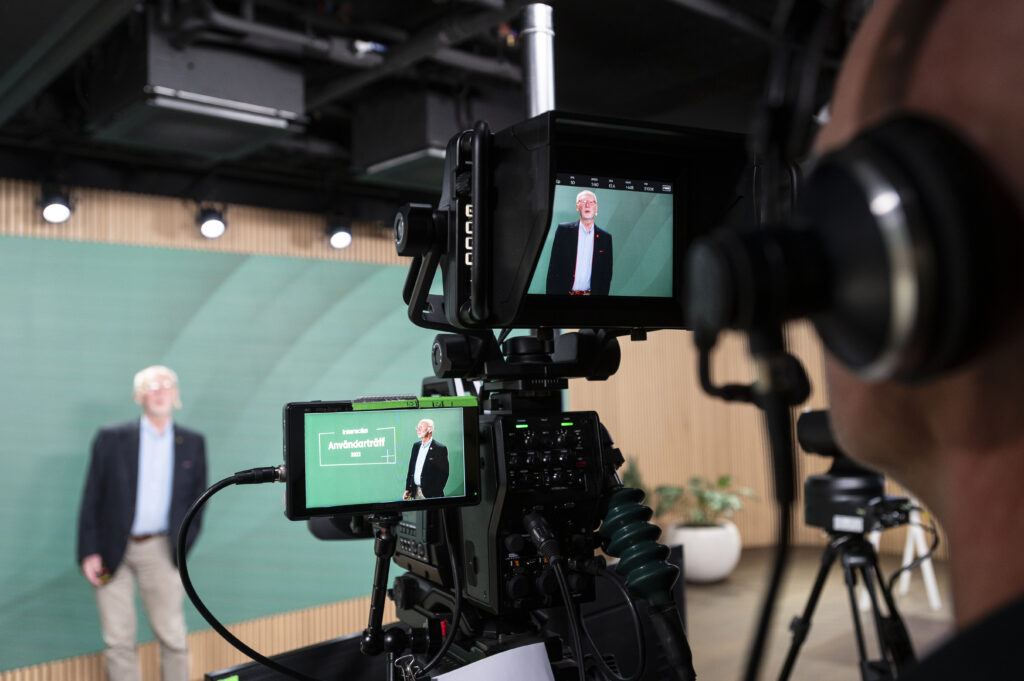 A day of networking and inspiration for Intersolia's customers
After months of planning, Intersolia's annual user meeting took place, an event where they meet with their customers to inspire each other and share their own journeys to a more sustainable way of doing business. During the user meeting, customers were given inspiring lectures to help them understand how to work sustainably and avoid unnecessary risks in their work with chemicals. For Intersolia's customers, the user meeting was also a popular networking forum where they could meet and talk to other environment, health and safety professionals.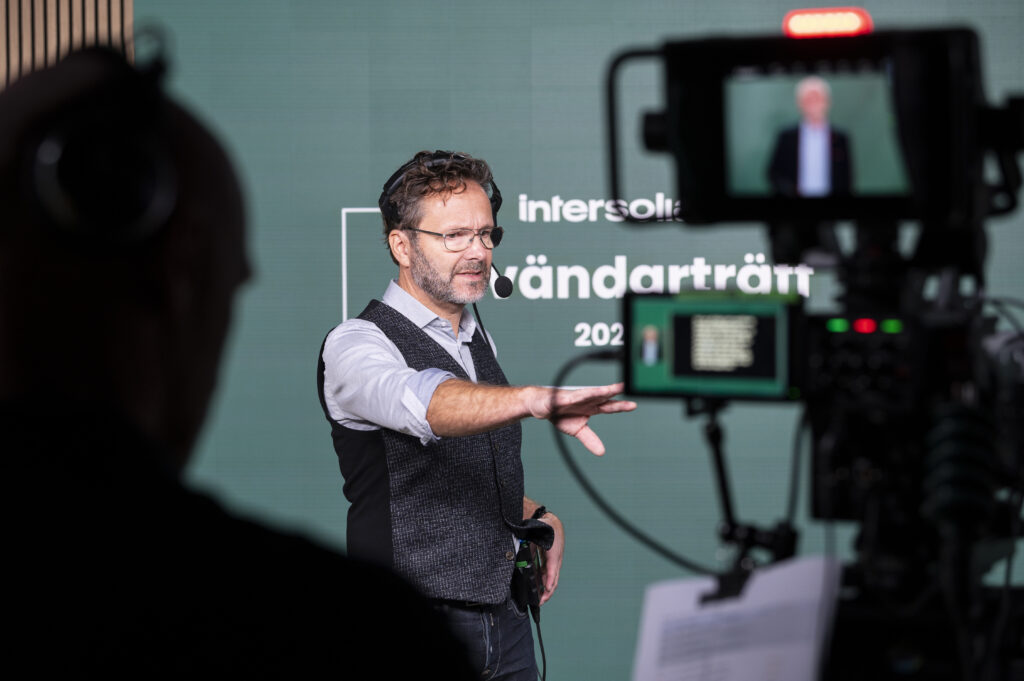 Planning a broadcast of this magnitude can be challenging, but with the help of Swedish Exhibition & Congress Centre Gothia Towers' meeting producer and Adapt's team of technicians, Intersolia got the help and support they needed to both plan and execute a 5-hour broadcast that maintained a good pace and was interesting to watch.
Digital event platform
A digital event platform was used to create a digital environment in which viewers could follow the broadcast live. Viewers could also ask questions to the speakers during the lectures and panel discussions. The platform was also used to conduct workshops in small groups.
In addition, the digital event platform was used to carry out fun activities such as a quiz with topical questions, and asking participants to send a picture of themselves in the environment they were in at the time, which was then turned into a collage. A fun and appreciated element that created a sense of community.
Live in the studio
In addition to Intersolia's own lecturers, two keynote speakers were present in the studio: Elaine Eksvärd and Olle Matsson.. Elaine Eksvärd has a bachelor's degree in rhetoric and is the author of such books as Talk Smarter and The ugly path to power: mastery techniques. Olle Matsson is a professor at Uppsala University and the author of the book A dose of strychnine: Poisons and poisoning in literature, and several interesting articles in various scientific journals around the world. Both gave interesting lectures that captivated the audience.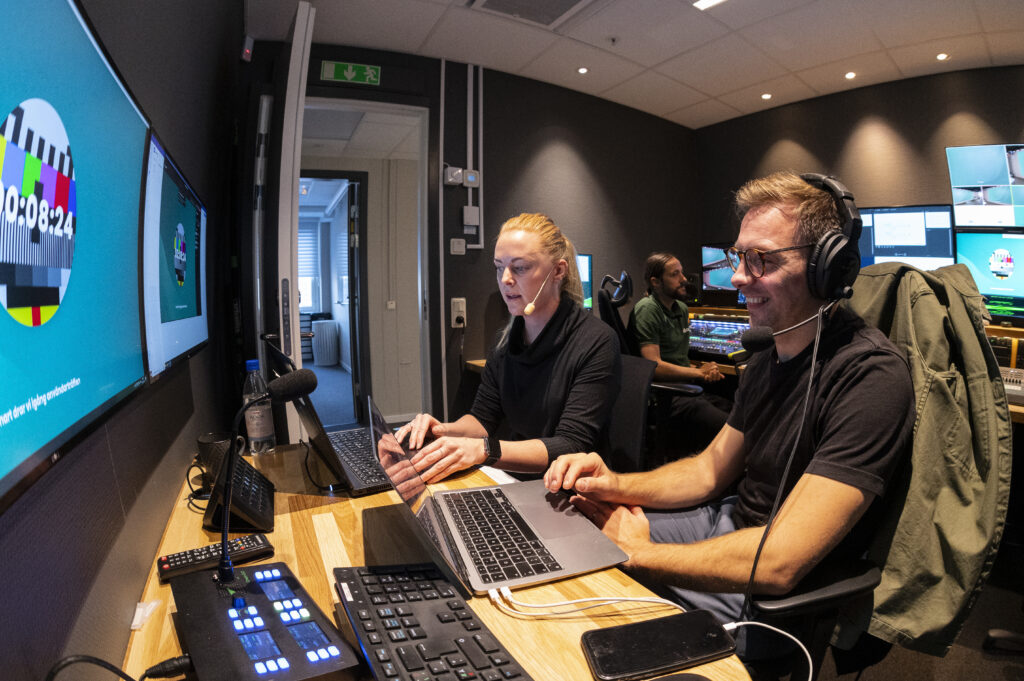 A flexible studio
The technology in Studio Gothia is flexible and we used 2 cameras with operators and a remote camera that our video technician could control from inside the control room. This way you can easily move between different environments and scenarios in the studio.
On the whole, a very successful broadcast from Studio Adapt Gothia and a great collaboration with the Swedish Exhibition & Congress Centre Gothia Towers meeting producer who kept the pace throughout the broadcast.