Nobel Week Dialogue – Samtal över världen
I årets version av Nobel Week Dialogue arrangerades ett event som sändes från Kongresshallen på Svenska Mässan i Göteborg. Eventet var en livesänd digital hybridlösning med gäster och publik på plats i studion samt en global digital publik via SVT-Play och Youtube.
I samband med Nobelbanketten varje år genomför Nobelstiftelsen ett event för dialog där de lyfter viktiga och aktuella frågor som rör vår nutid och omvärld. I år var ämnet The City of the Future och handlade om hur staden kan utvecklas och förbättras för dess invånare.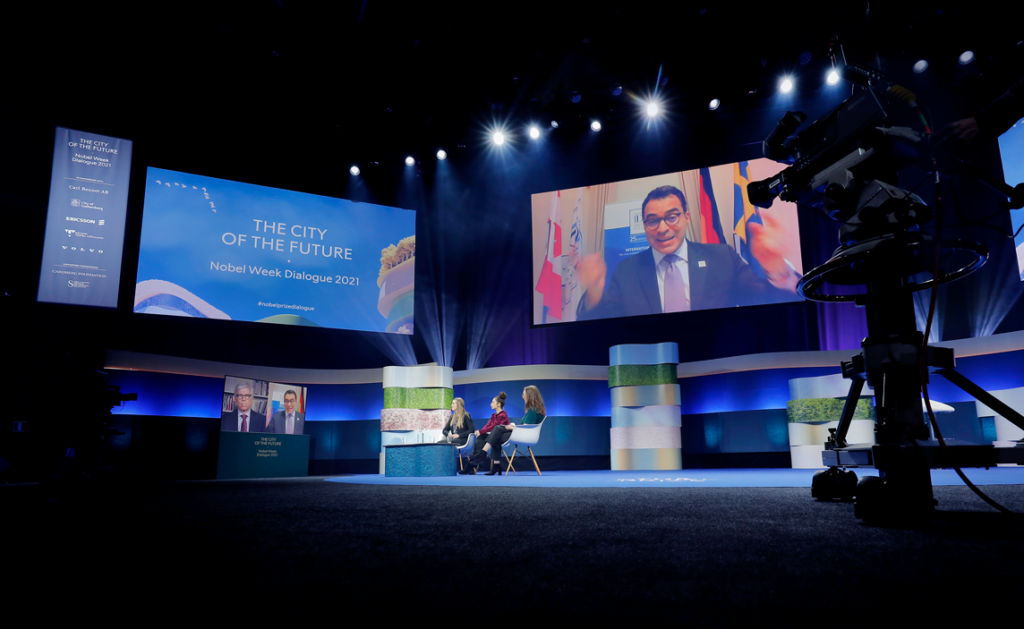 Deltagande på flera sätt
Nobel Week Dialogue sändes live och innehöll talare, panelsamtal och scenframträdande. Det genomfördes som ett hybridevent med gäster på plats i lokalen och via Zoom. På plats fanns även en mindre publik samt att eventet följdes av en global digital publik som tog del av det via SVT-play och Youtube. 
Det tekniska samarbetet
Eventet var ett samarbete mellan flera olika aktörer. Uppdragsgivaren var Information Design AB som agerade som en paraplyorganisation för de tekniska leverantörerna. Adapt levererade ljud, video och Intercom för scenen. Light IT Production ljussatte scenen och Live OB tillhandahöll TV-bussen.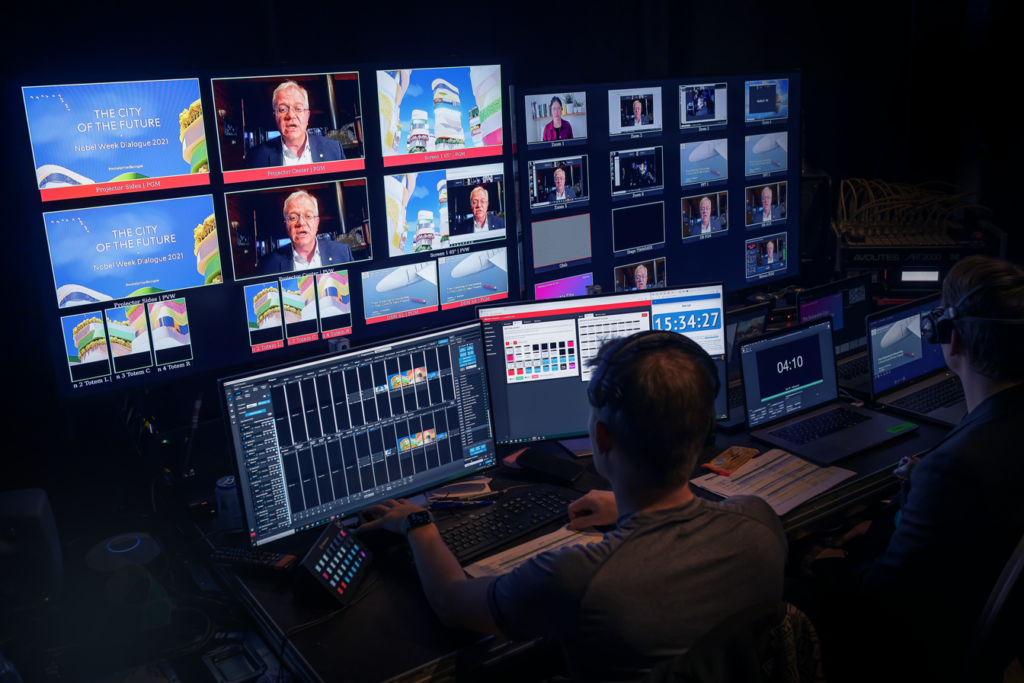 Länkar världen samman
Tänk vilka möjligheter det finns även om man inte kan närvara på plats. Under Nobel Week Dialogue hade människor världen över möjlighet att ta del av samtalet om framtidens stad. En hybridlösning för platser, människor och tankar samman!
Welcome to contact me for more information about the content on this page
Victor Lagersten