Stratsys Live - a digital event focusing on information and customer value
Following customer requests, Stratsys Live has transitioned from a physical event to a digital event. For the third year in a row, Stratsys Live was broadcast from Adapt's Studio Large in Stockholm.
Stratsys was founded in 2000 and has since grown to become a major player in the Swedish market for digital planning tools. The company helps other companies with strategic planning. They do this by offering digital products that help companies get the right things done, by the right person and at the right time, as they themselves describe it. When it comes to choosing a studio for Stratsys Live, which is an annual and now digital event, the choice fell on Adapt Studio Large on Västmannagatan in Stockholm.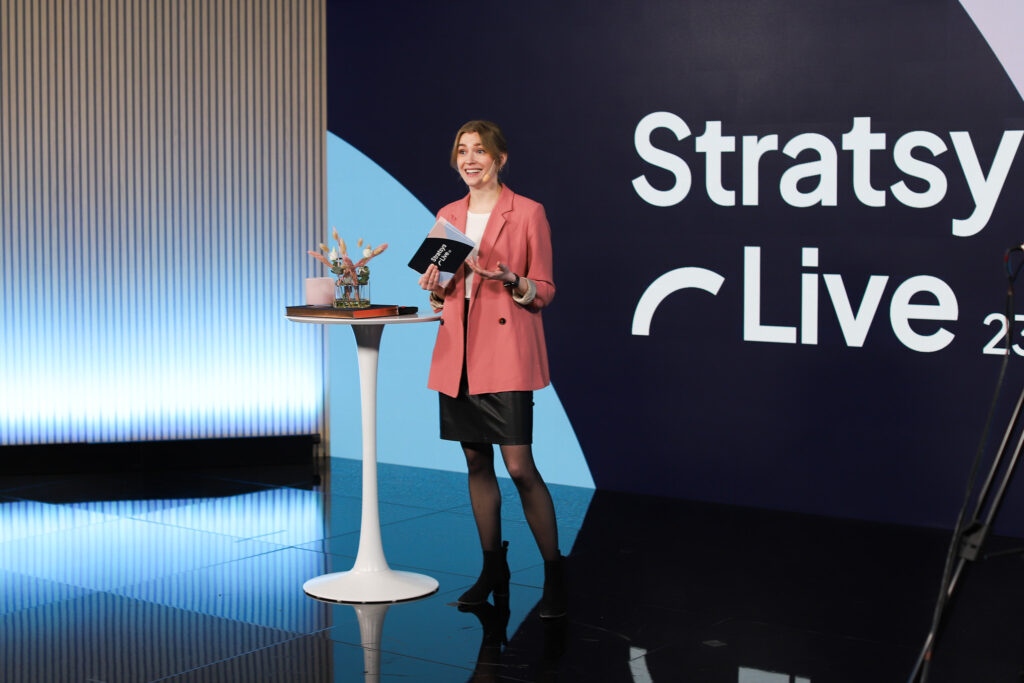 Stratsys Live aims to inform customers about new products. At the same time as they provide updates on existing services and products. For three years, Stratsys has broadcast the event digitally instead of holding it physically. After last year's Stratsys Live, they conducted a survey. They asked their customers in what form they prefer the event to be held. It turned out that customers prefer a digital event. Holding the event digitally has many advantages. One of the biggest is that they reach many more people. Anyone who isn't able to attend the event on the day has the chance to watch it afterwards and get the information they need.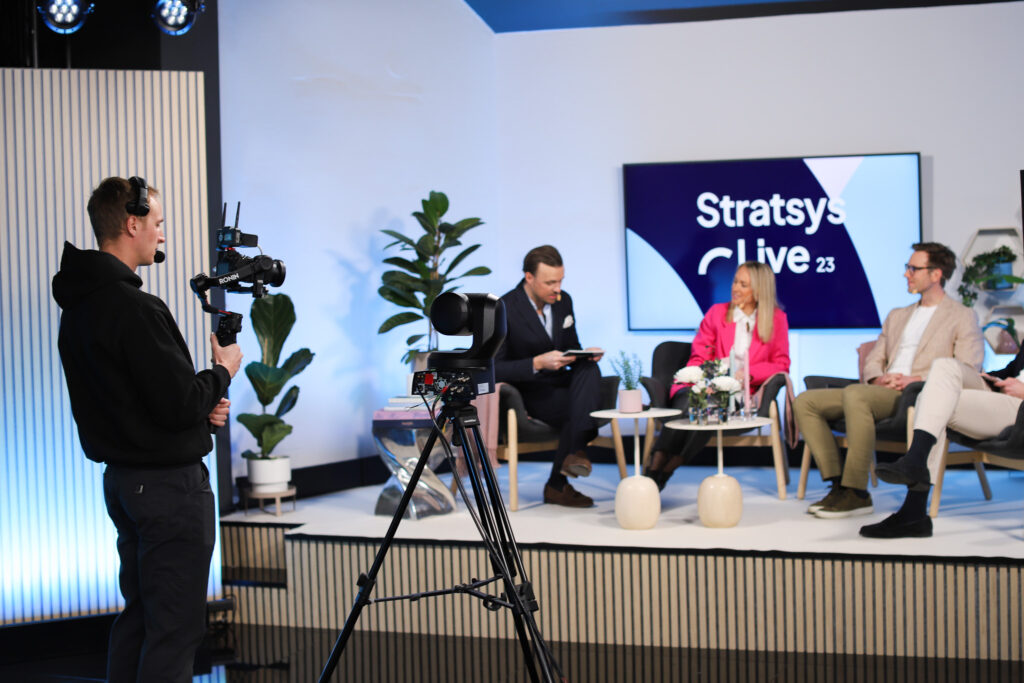 Studio Large is a flexible studio with multiple play areas
Using two fixed cameras and a moving steadicam, we created a live show that captured the audience's attention for two hours. Stratsys offered the audience an exciting broadcast in the form of a talk show that included panel discussions, exciting customer journeys and lectures.
This year, Stratsys also invited viewers to an absorbing lecture by Mattias Ribbing. Mattias is a former member of the Swedish national memory team and author of several books on the subject. Mattias gave a lecture on how, with the help of a few simple tricks, you can learn to use your brain's capacity more efficiently and at the same time have more energy left over after a long working day.
We thank Stratsys and Ciceron Group for a great collaboration and look forward to next year's Stratsys Live.
Are you curious about how to create a digital event that suits you? Contact me and I'll help you plan and answer all your questions.
AREA MANAGER STUDIO
Jessica Roos