Webcast conference from the studio when Trafikverket organised its event on road safety
When Trafikverket wanted to talk about to road safety, they held a webcast conference. With in-studio, remote and live streaming participants, they created an informative digital broadcast. The Minister of Infrastructure and their newly appointed Director General also participated.
Trafikverket conducted its webcast conference this spring Studio Medium in Stockholm. This was the Road Safety Results Conference 2022 where the Swedish Transport Administration talked about and discussed the traffic situation and safety on our roads. With important and interesting perspectives, they created both an educational and inspiring web conference for their participants.
A mix of interesting participants
The three-hour broadcast thus had an informative programme that included lecturers, guest talks and panel discussions. There was a mix of interesting speakers and guests from different industries. The conference was also attended by the Minister of Infrastructure, Tomas Eneroth, and the new Director General of the Swedish Transport Agency, Roberto Maiorana.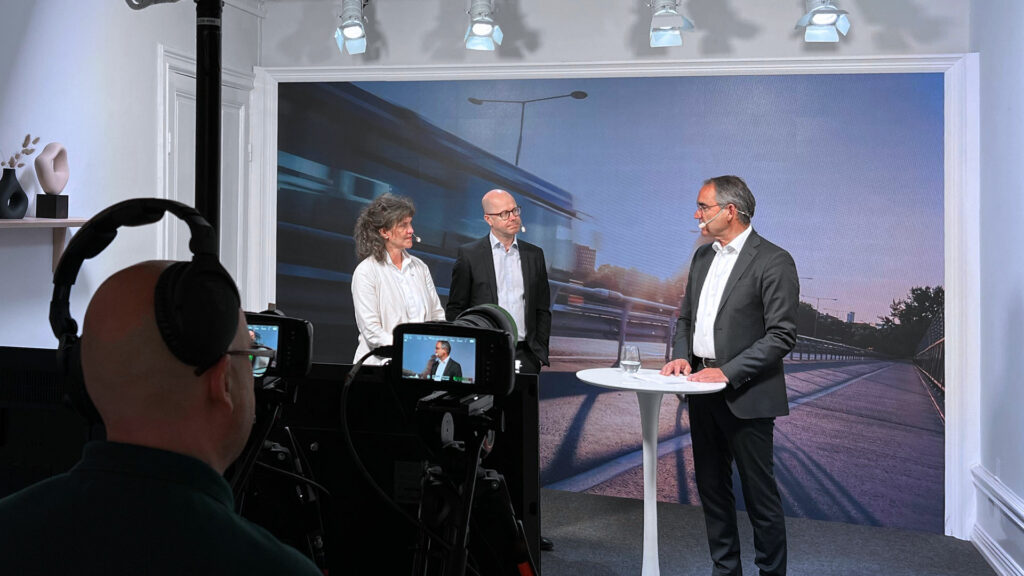 Live stream to digital viewers
This was a webcast conference led by two moderators in the studio. Some of the speakers participated live from the studio while others participated remotely. By connecting them digitally to the studio, they were able to give their talks as well as participate in the conversation. Full conference livestreams to viewers who were in different locations. This allowed them to access the content in real time and, using an interactive tool, to ask questions directly to the studio.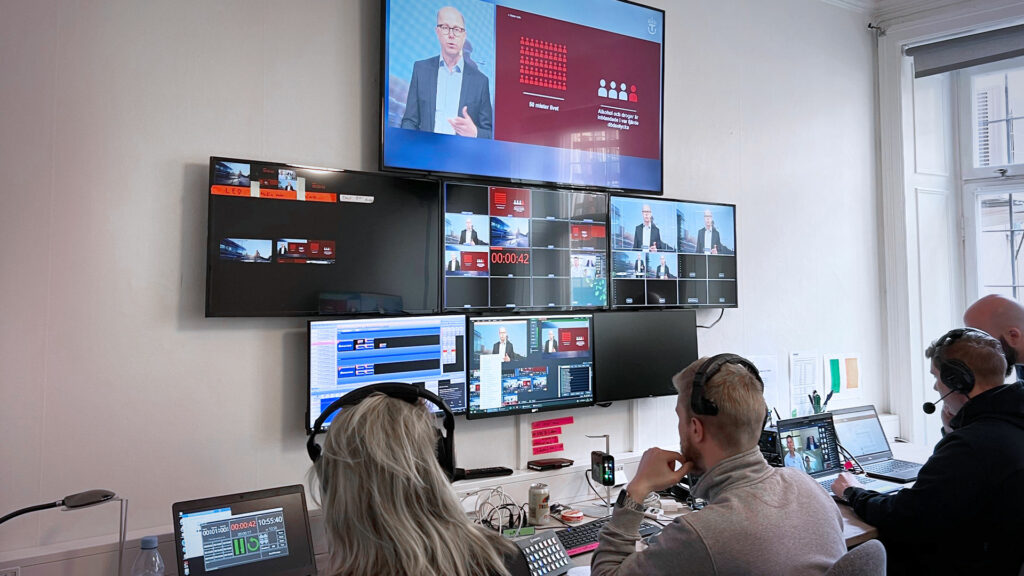 Reach many people with a webcast conference
A webcast conference is a practical and informative way to reach out with your content. Digital viewers do not need any specific technical equipment or programs, but can access the broadcast directly via a computer and a standard web browser. Trafikverket, which has offices in several locations, was therefore able to reach participants in different locations around the country in a simple and direct way.