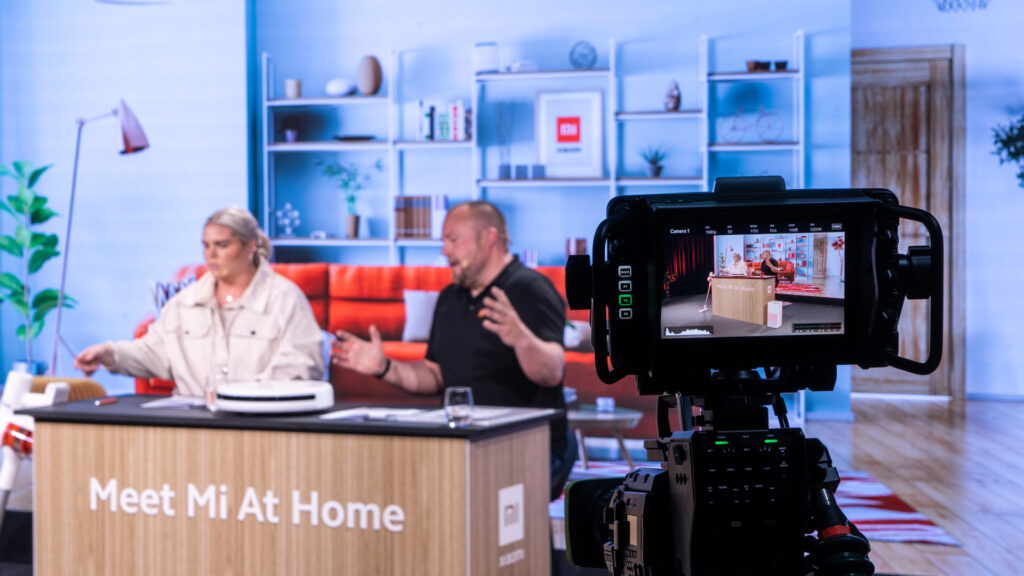 Live broadcast, hub meeting or hybrid event?
Our studios can be used for all kinds of events; streamed events, meetings, live broadcasts, conferences, launches, annual meetings and capital markets days.
We can broadcast your project as a live broadcast from our studio to your digital viewers, but it can also be conducted as a hub meeting where several premises are connected to each other. Or also as a hybrid event with both physical and digital participants.
Whatever the shape or format, we have ready-made solutions that we adapt to your project. Read More here.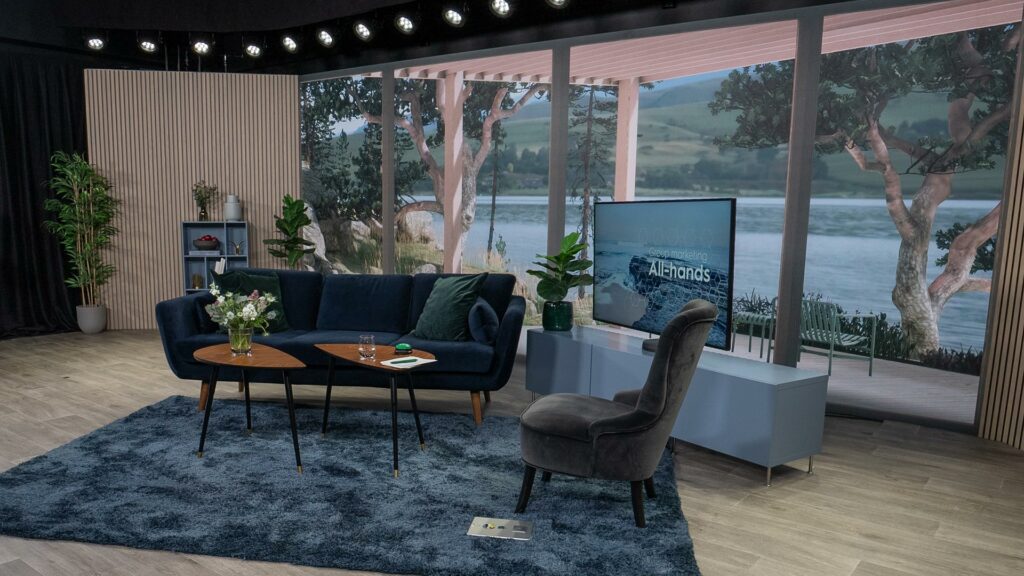 Studios from 25-4000 m2, for digital and hybrid events
We run eight studios of different sizes in central Stockholm and Gothenburg. Some of them we run on our own and others together with some of Sweden's top brands; Fotografiska, Filmstaden and Swedish Exhibition & Congress Centre Gothia Towers.
All our studios are connected to each other and to Filmstaden's cinemas throughout Scandinavia. This offers completely new opportunities, not least in terms of scope and commitment. Here you can read more about all our studios.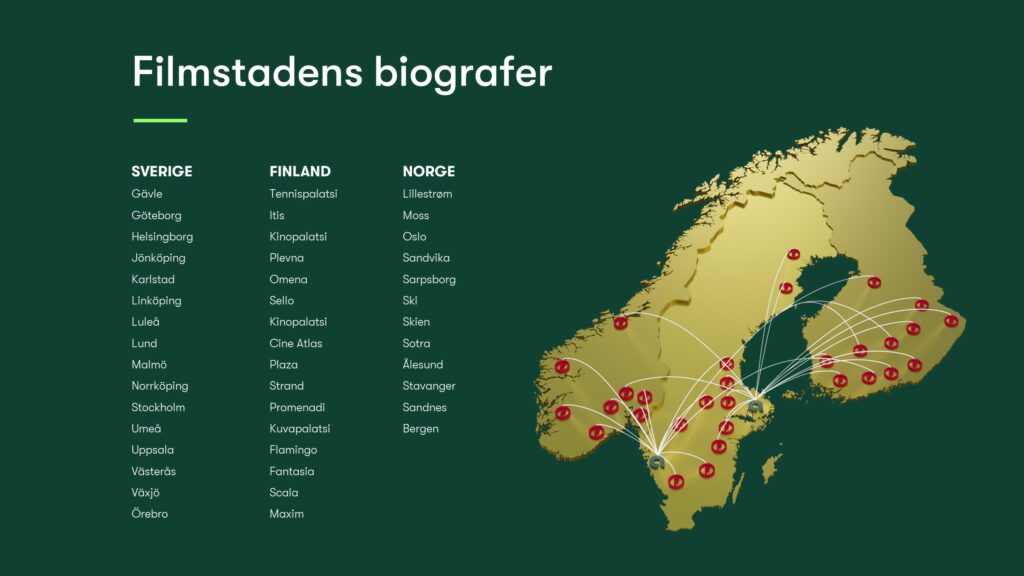 Cinema Connect – the largest meeting arena in the Nordic region
100 event salons in over 40 locations, connected to Adapt's equipment and studios. Full two-way interactivity between the transmitter and all receivers – without any delay whatsoever. Comfort, equipment and world-class service, ready to use. Simply put: digital events – as if they were live!
Our collaboration with Filmstaden, Cinema Connect, is a unique hybrid platform that creates new and exciting opportunities. Please get in touch with us and we will tell you more.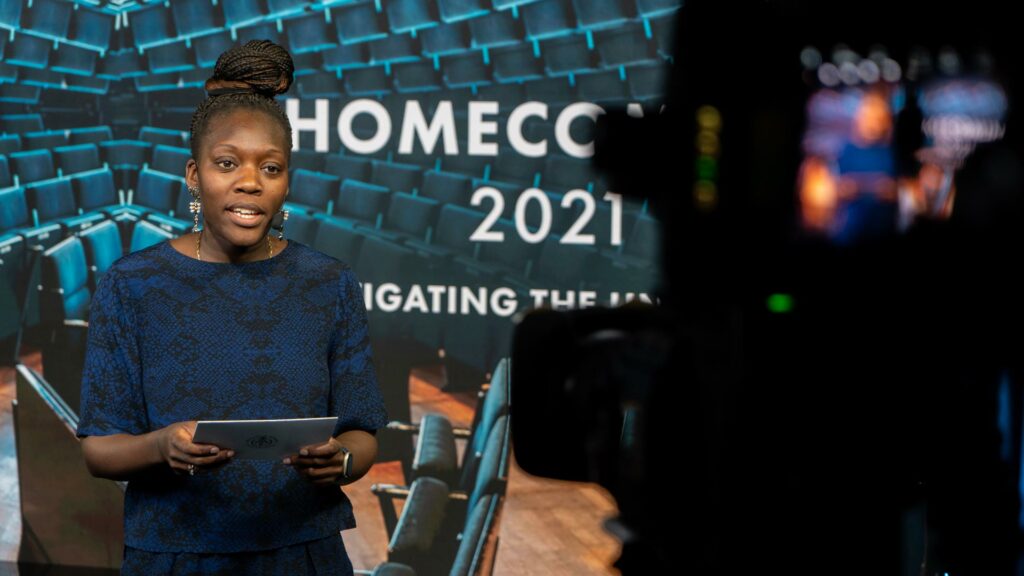 Our mobile studio will come to your home
With our mobile studios, we can build your own studio in any location. It can be in your office, warehouse or showroom. We bring you sound, light, framing, cameras and equipment for streamed events.
From the studio, we can stream your message to viewers all around the world.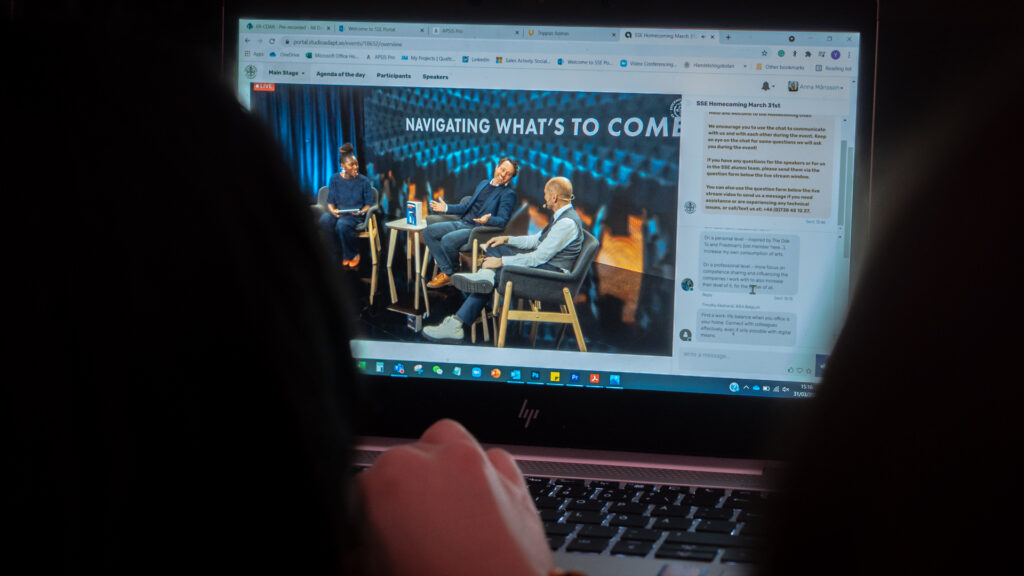 With our interactive digital portal, your participants become part of the community
Our event platform is the focal point for your digital event. It is your very own virtual arena. It is customised to fit your graphic profile and filled with your own content.
The event platform is where your participants see the live broadcasts from our studios, but it is also here that they network with each other, visit exhibitors and participate in group discussions. Read more here.
What our customers say
---
"Adapt puts us as a customer in focus. They adapt and develop all the time to give us new opportunities and meet our changing needs."
"Pimm and Adapt have discovered common ground in curiosity and innovation. This drives our projects forward and gives our customers new opportunities."
"Adapt has become our main supplier and standard when we need help with critical AV solutions in our projects"