Our event platform is the focal point for your digital event. Your very own virtual arena. It is customized to your graphic profile and filled with your own content. The event platform is where your participants watch the live broadcasts from our studios, but it is also where they network with each other, visit exhibitors and participate in group discussions.
The digital platform is also used for so-called hybrid meetings. This means that both the participants who are physically present in the studio, and the participants who connect digitally, are connected to the platform. Through it, they can engage in joint interactivity, chat and have video meetings with each other.
All participants log into the platform with a personal login link that they receive upon registration. The registration itself takes place either via a registration page or by importing from, for example, Excel. If you choose to have a registration page, you can decide whether the tickets should be free or whether the participants should pay for them by swish, card payment or invoice.
The event platform itself has a variety of interactivity features. Participants can chat, submit questions and take part in polls. They can also submit pictures to be shown in the live broadcast, or why not take part in an interactive competition?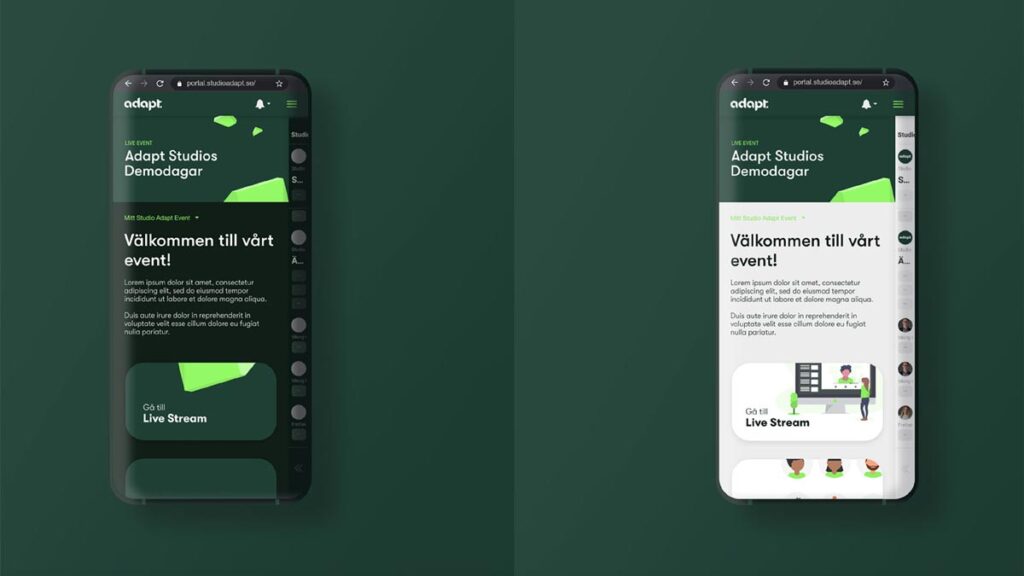 The platform can be freely customized with different content pages, break-out rooms, seminars and different live streams. It has its own social network where participants can read about each other and send private invitations to chats and video meetings. There is also an exhibitor module that manages sponsors and stands for exhibiting companies. Exhibitors can present themselves with texts, logos, images and videos. They can also have their own open video rooms where they receive visitors and conduct live broadcasts.