Medium-sized studio in turn-of-the-century setting
Studio Medium is located in a beautiful turn-of-the-century apartment one floor up from Västmannagatan 15. In the studio room, in addition to a 4×2.5 m digital LED backdrop, there is also a stately tiled stove that looks very good in camera shots.
The studio rent includes all the basic technology required to conduct a professional broadcast; studio lighting, sound equipment, imaging technology, streaming server and 2 cameras. The broadcast can easily be scaled up with add-ons, see info here.
The studio is designed for productions where a maximum of 4 people are on screen at the same time. The studio space itself is 4.3 m wide and x 6 m deep. The production room, where the technicians are located, is located in an adjacent room with a clear view into the studio.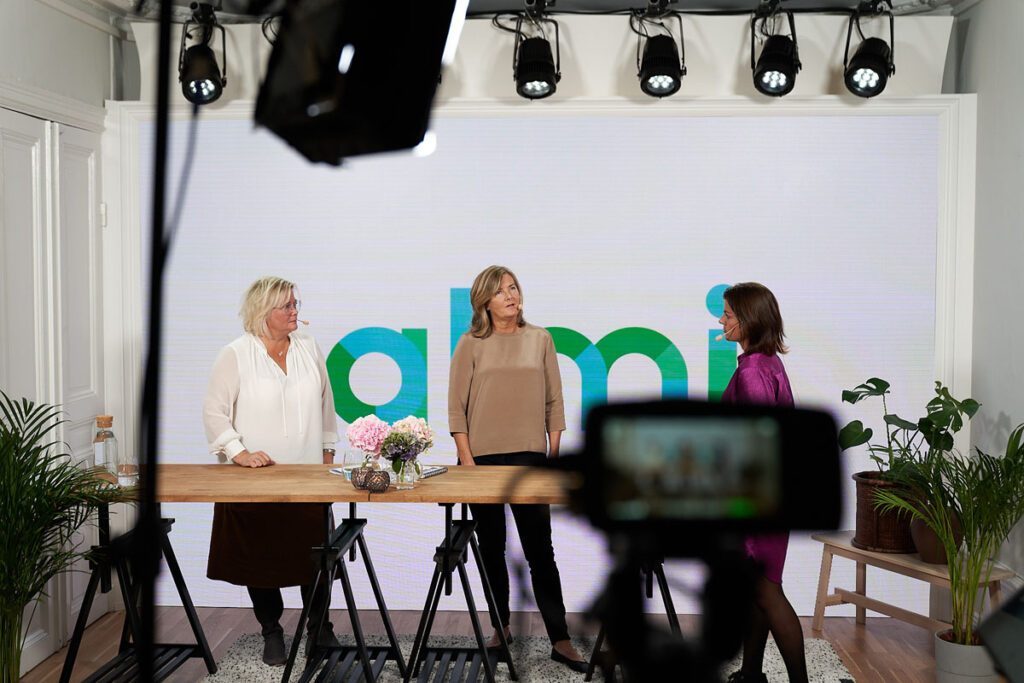 Studio environments
Main area
The large playing area in the studio is 4 m wide and 3 m deep. A digital LED screen 4 m wide and 2.5 m high is used as a backdrop. The surface can accommodate, for example, 3-4 armchairs, a standing table or a free space on the side for single speakers.
Moderatoryta
On the long side of the room there is also a tiled stove that can be used as an additional playing surface, for example for a panel discussion or a moderator.
Furniture
The basic rent includes 2 x white standing tables, 1 carpet and coffee table. You are welcome to bring your own furniture.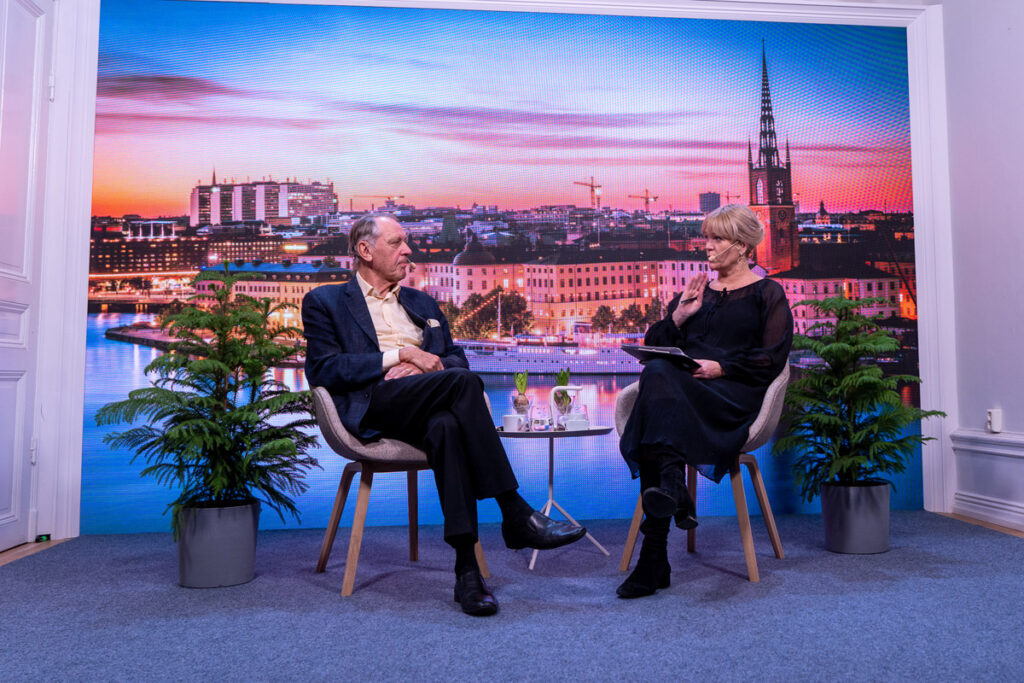 You are welcome to contact me for more information about the content on this page
Julia Engström