Innovative lighting for the world premiere of new BMW models
When BMW Group gathered sales managers from all over the world for the internal world premiere of six new car models for model year 2024, we at Adapt had the opportunity to show how good we are at working with different types of lighting to emphasize the visual characteristics of products. Working with lighting that leaves a lasting impression on the visitor, which in turn creates memorable events, is something we do very well. The exclusive event was held in our spacious studio at Fotografiska in Stockholm and was carried out together with the German agency Die Favoriten.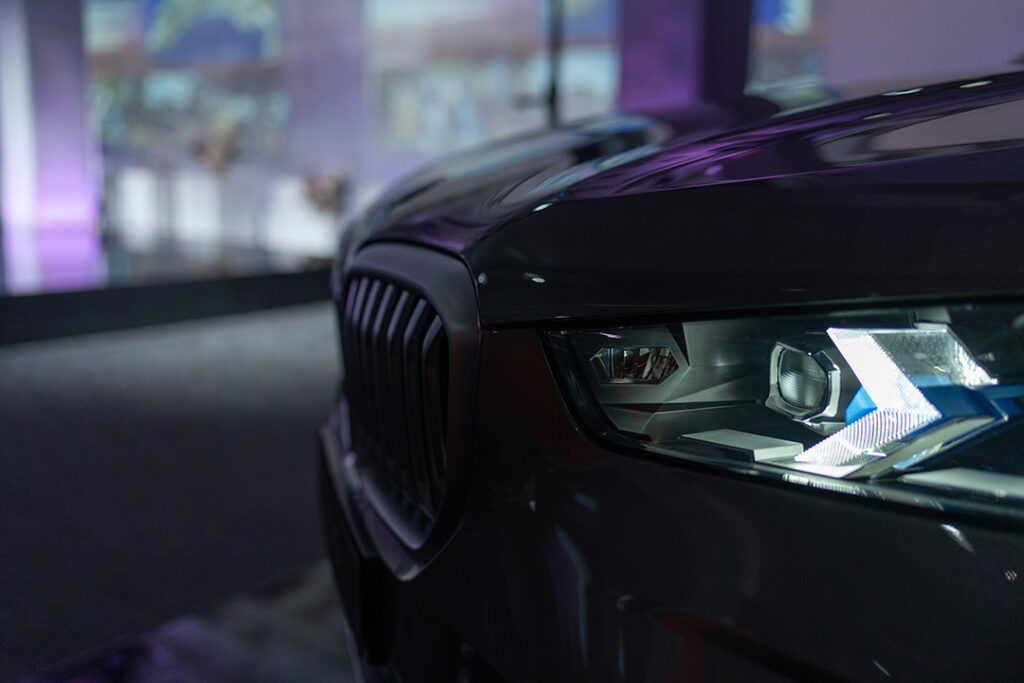 Die Favoriten and BMW Group chose our studio because they wanted a central studio close to Stockholm city center. Since visitors were flying in from all over the world, they wanted it to be easy to get to the studio from Stockholm Central Station. The studio also needs to be large enough to accommodate all participants, and all six cars without feeling crowded. As it was the world premiere of the cars, they wanted to showcase the cars in an indoor environment away from public view. 
Our overall solution also included equipment sound and image technology as well as decor, staff, project management and stage production. To highlight the visual characteristics of the cars, we worked with a carefully planned lighting system. Thanks to our skilled lighting technicians and Die Favorit's talented creators, we were able to create an effective event in line with the new, unique cars. 
Our customer feedback told us that they were very happy and satisfied with our work and that we are flexible and competent. That makes us happy, of course!
You are welcome to contact me for more information about the content on this page
Julia Engström