PostNord Retail Day 2023 was broadcast live from our hybrid studio at Fotografiska in Stockholm
This year's first edition of PostNord Retail Day 2023 was streamed live from our website. hybridstudio at Fotografiska in Stockholm. The purpose of the digital broadcast is to inspire and provide digital tools and knowledge to companies active in e-commerce.
Together with our client, the creative agency Dentsu Creative, we carried out a fully digital broadcast with over 20 speakers. To add depth and variety to the broadcast, we set up different sections in the studio to create both inspiring and educational environments. This made it easier for viewers to follow the content.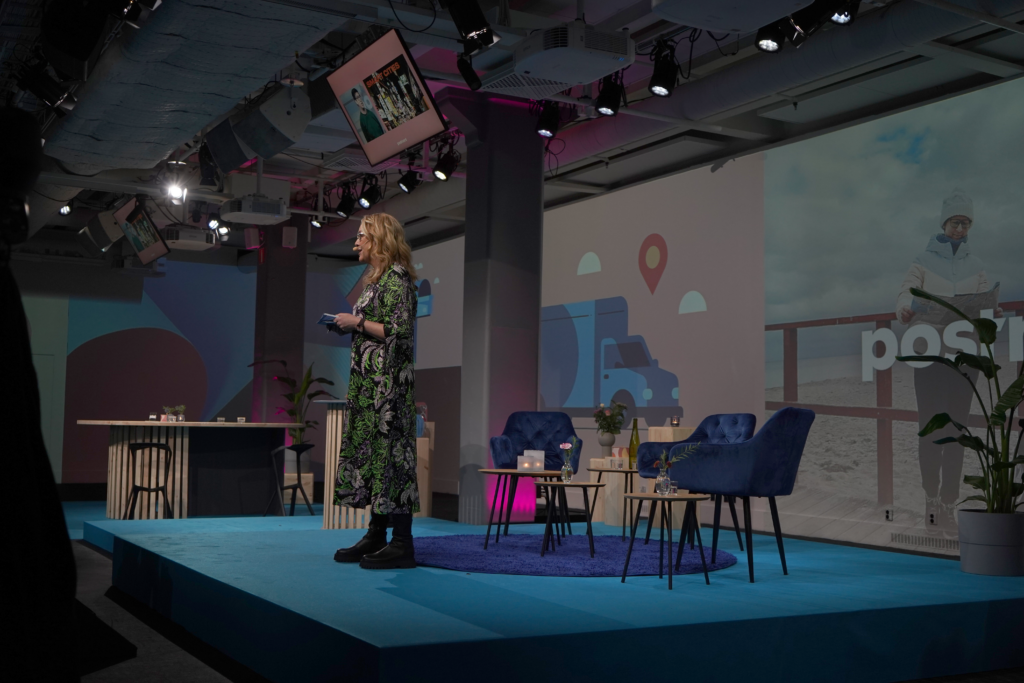 Adapt supported Dentsu Creative with technical project management, content production and graphic material for projection on the walls inside the studio. When developing the graphics, we started with PostNord's graphic profile and then adapted it to the different themes of the show. This provided an attractive setting throughout the production.
How will you come out of the storm? Not just as a survivor - but as a long-term winner.

The theme for PostNord Retail Day 2023
During the 2.5 hours of the digital broadcast, we provided viewers with fresh analysis and insights. We showed the e-barometer annual report and had discussions with a range of specialists from different companies in the e-commerce industry.
We broadcast the stream on the Twebcast platform and it can be viewed at
 PostNord's YouTube channel. The e-barometer 2022 is available for download here.
You are welcome to contact me for more information about the content on this page
Julia Engström