Welcome to a world-class studio! Gothia Studio is our most modern and complete streaming studio. It is fully equipped with the latest technology to conduct a digital broadcast, recording or event. With its own entrance and lounge for mingling, your on-site participants will have an exclusive experience of your project.
Gothia Studio is our newly built studio which you will find on the conference floor of Swedish Exhibition & Congress Centre Gothia Towers, Gothenburg. It is equipped with the latest technology and you can carry out all kinds of digital projects such as live broadcasts, recordings, meetings, conferences and launches.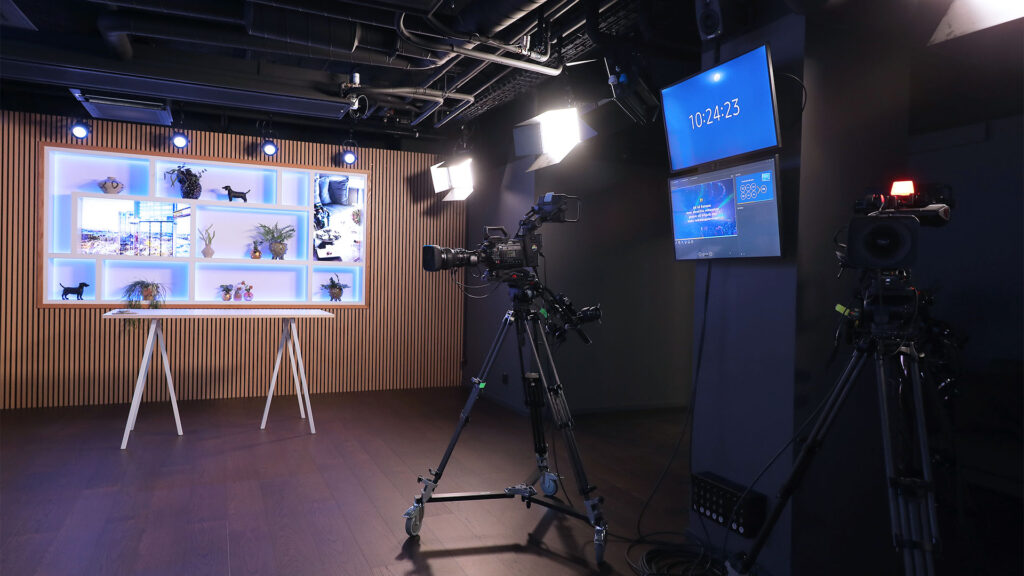 Content and layout of the studio
In Gothia Studio, you have a space of over 100 square metres all to yourself and a private entrance from the conference floor. The free activity area in the room is approximately 10 x 5 metres and the ceiling height is 3 metres. The studio has three ready-made areas where you can conduct presentations, guest talks and panel discussions. At two of these you stand and speak, for example, in front of a camera or show presentations. The third is a sofa with an accompanying table where you can sit comfortably and conduct guest talks or panel discussions. Directly adjacent to the room there is also a lounge from which you can follow the live broadcast via a large screen and mingle with other participants on site. The studio can accommodate up to 30 people.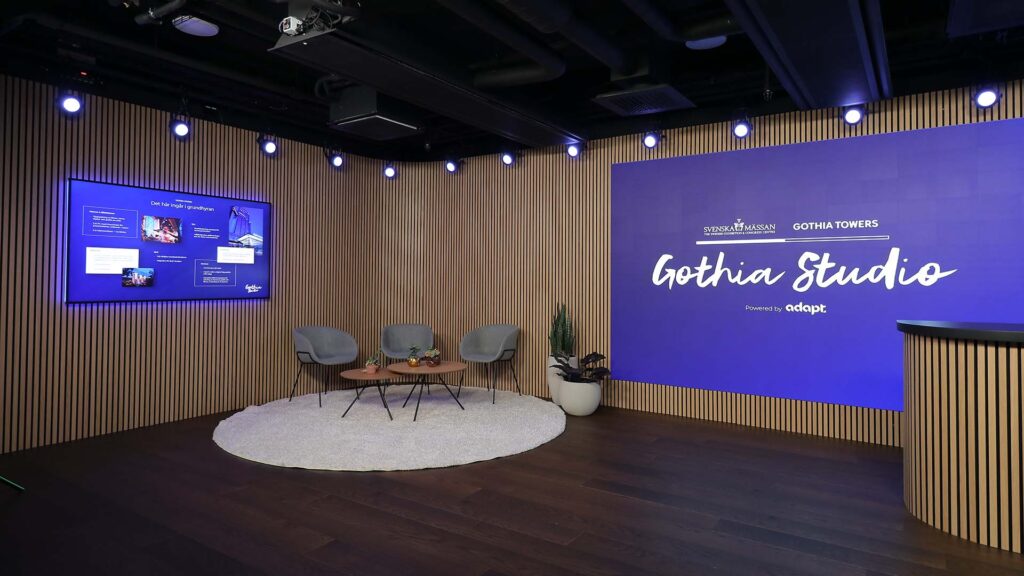 The studio for large and small projects
Want to record commercials or make a lipsync to your Tiktok account? Gothia Studio is scalable and we'll help you find the right solution. With a large LED screen as a wallpaper, you can easily change the background of your recording. We also have Panasonic's latest cameras, so after a day with us you'll take home the highest resolution video on the market to upload to all your social channels.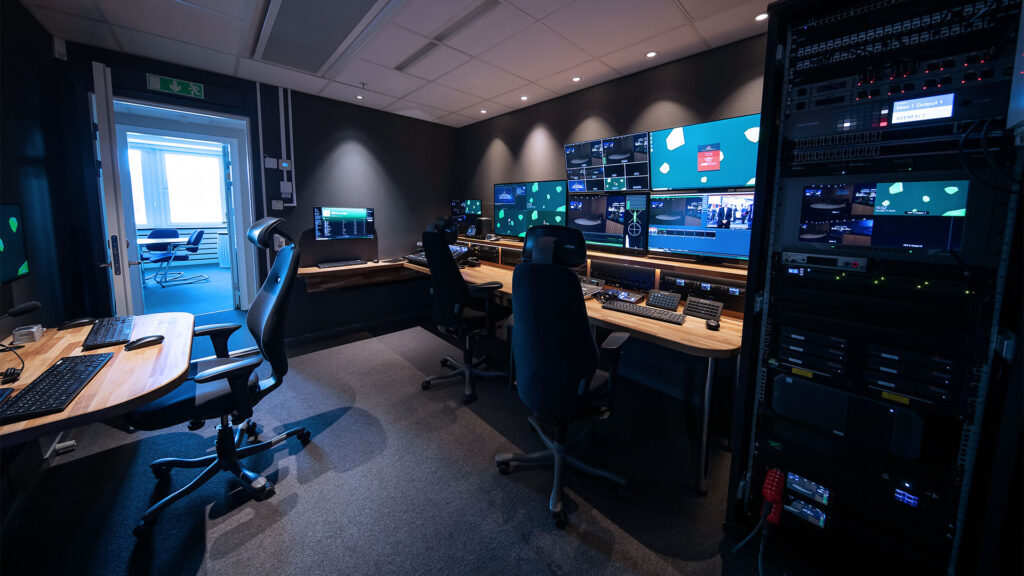 Would you like to book Gothia Studio for your broadcast, meeting or event? Then you are very welcome to contact us.