Studio Large can be used for all kinds of event projects; interactive meetings, conferences, AGMs, product launches and talk shows. You have 250 m2 of space all to yourself with your own entrance directly from the street. The studio space itself is 140 m2 with a ceiling height of 4 m. The studio room has a built-in stage house that can be used for live performances or as an additional studio space.
The studio rent includes everything needed to make a basic production. If you need additional functionality, the studio can easily be scaled up with add-ons - see page 7. The studio comes basic with a 6 x 2.5 metre LED wall that acts as a backdrop and presentation area, cameras, sound and lighting equipment and a streaming server. The production area is located in the studio space, which means that communication with, for example, the presenter and speakers is direct.
In Studio Large we can normally accommodate a live audience of up to 30 people. You can also connect your event with remote participants for interaction and discussion. The studio has peripheral areas that make it easy to accommodate your team and guests; cloakroom, lounge, kitchen, workroom, conference room and three toilets. The space is accessible.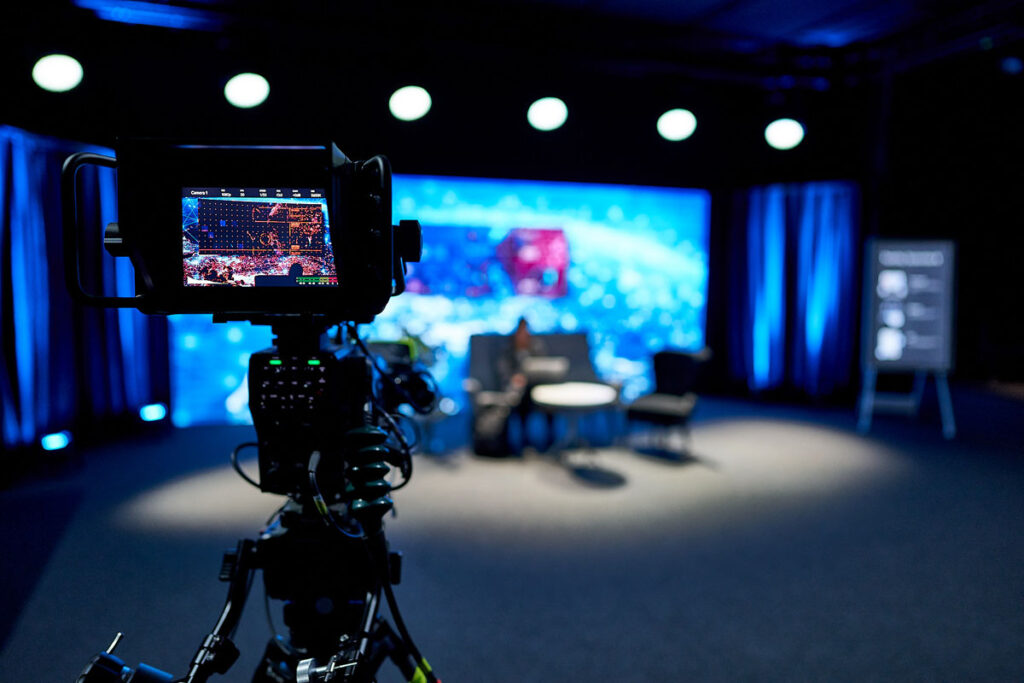 Studio environments
Main area
The large playing area in the studio is 9 m wide and 5 m deep. A digital LED screen 6 m wide and 2.5 m high is used as a backdrop.
The space can accommodate, for example, 3-4 armchairs, a moderator's desk and a free area in the middle for lone speakers.
On each side of the LED screen there are two angled sides covered with black, pleated, light-coloured fabric. The fabric can be replaced with a custom print at an additional cost.
Scenes
On the short side of the room there is a small stage that can be used as an additional playing area, for example for a seated conversation in armchairs or for a live band. A 75" screen provides a backdrop to the stage.
Furniture
The basic rent includes 2 x white standing tables, 4 x armchairs, 1 carpet and coffee table. You are welcome to bring your own furniture.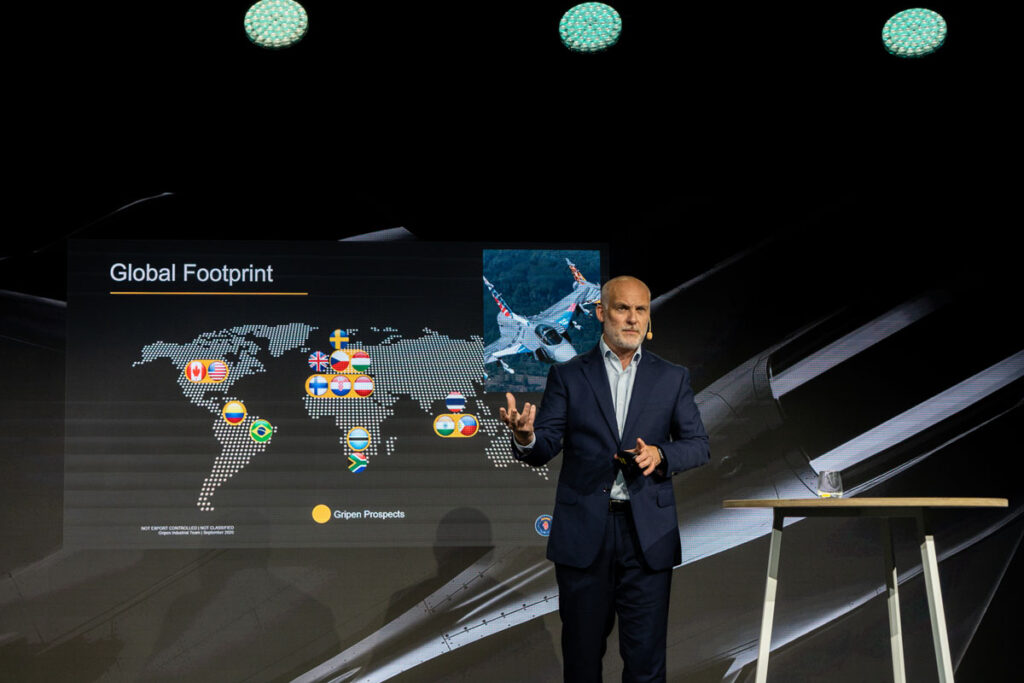 You are welcome to contact me for more information about the content on this page
Julia Engström