Small studio with great possibilities
Studio Small is our smallest studio, perfect for the smaller project with one or two people in the picture at the same time. The studio has a 3 x 2 metre playing surface and is therefore particularly suitable for presentations, digital training or interviews, for example. It can also be used as a break-out studio in a larger production.
Studio Small is flexible and can be used with the built-in 75" screen on the wall or with a green-screen backdrop (included in the basic cost). In front of the playing surface are two monitors that can be used for presenters to view their presentation, notes and speakers connecting via link.
As in our other studios, all the basic technology needed for professional production and streaming is included.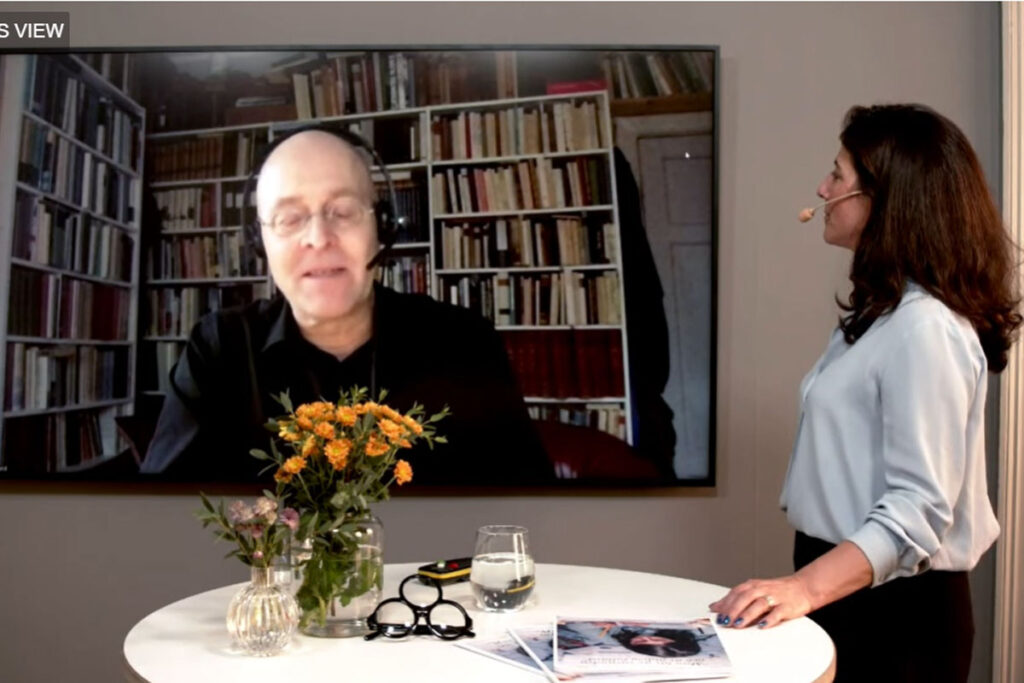 Studio environments
Studio small is flexible. It can be used in its basic version either with a 75" screen or with a full green-screen background.
When the studio is used with a 75" screen, two speakers can be placed on either side of the screen around a standing table. The screen is then used to display background images, presentations and speakers connecting via link.
When the studio is used with a green screen, a single speaker is placed in the middle in front of the background. We then virtually replace the green-screen background with an environment of your choice, such as a background image or a 3D model.
The camera image can also be green-screened from our studio to another studio. In the other studio, our camera image can be mixed with camera images from other studios. This creates a broadcast where speakers from different studios can communicate directly with each other and be broadcast in the same background environment.
Furniture
The basic rent includes 1 white standing table and 1 carpet and coffee table. You are welcome to bring your own furniture.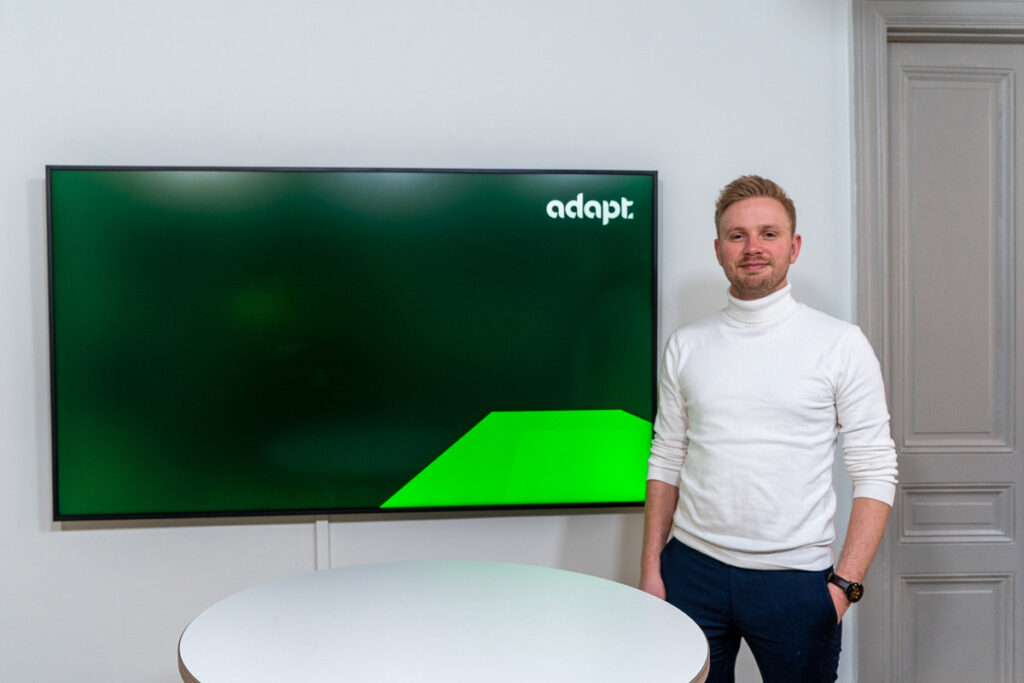 You are welcome to contact me for more information about the content on this page
Julia Engström