Conduct a digital meeting or event in one of our studios and livestream directly to a digital audience. You can have an unlimited number of viewers or participants who can also be anywhere in the world. Your audience can easily follow your livestream via a standard web browser. If you also connect an interactive meeting platform, they can also interact with both the studio and each other.
In our studios, you can hold a digital meeting or event and livestream your content directly to a digital audience. There's all the equipment you need, which means everything from sound technology, lighting technology and imaging technology to cameras, streaming servers and studio staff. Adapt operates several studios of various sizes, in both Gothenburg and Stockholm, as well as a mobile studio. Together with us, you can carry out all kinds of digital events such as meetings, conferences, product launches or annual meetings.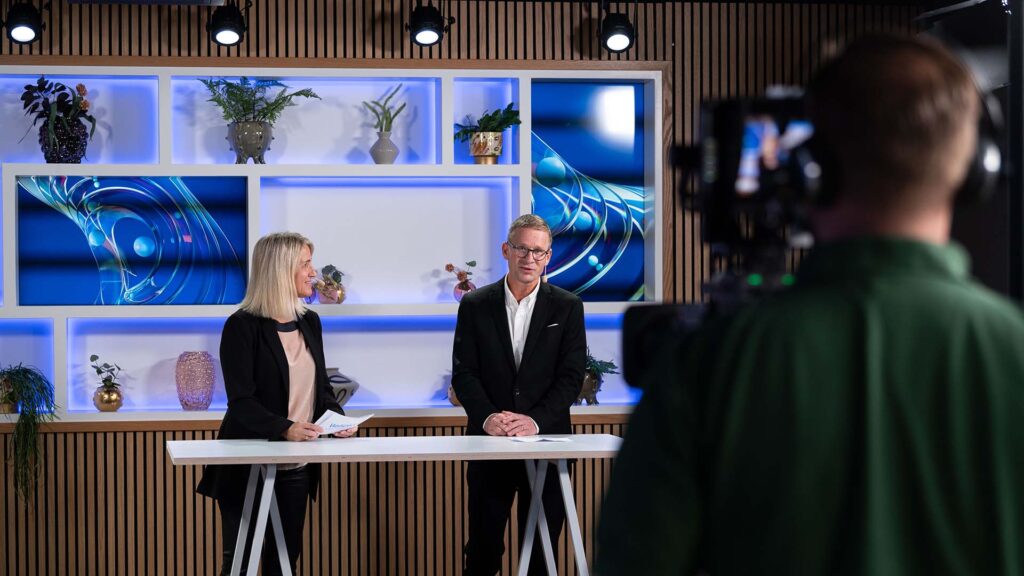 Produce your content in our studios
You can conduct either a one-way digital broadcast or an interactive digital meeting. In the studio, your physical participants will be on site, leading the meeting or broadcast, participating in panel discussions or interviewing guest speakers. There are also no complicated technical requirements to take part in a digital meeting or a live remote broadcast. It is possible to post the live stream on a regular website, which means that viewers can access your content directly in their browser. If you choose to connect an interactive event platform, it acts as a digital meeting room through which your participants can interact both with each other and the studio. External speakers at the meeting can easily connect directly to the studio using Zoom or Teams.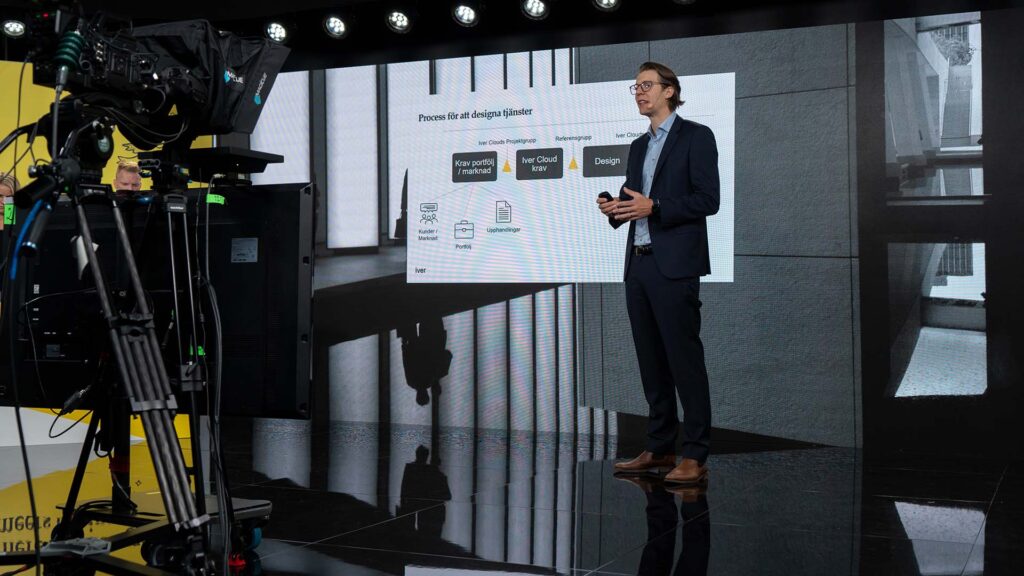 The advantage of live streaming is accessibility
Live streaming from a studio means broadcasting pre-recorded or live content digitally over the internet. The advantage of livestreaming is that you can easily broadcast directly to an unlimited number of digital viewers or participants. These can be in different locations and in any number of places around the world. So there is no limit to numbers or distance. Anyone can therefore receive your message or participate in the meeting as long as they have a standard internet connection, a device with a web browser and the link to your livestream. The broadcast also provides high quality sound and images, which in most cases are directly equivalent to a TV production.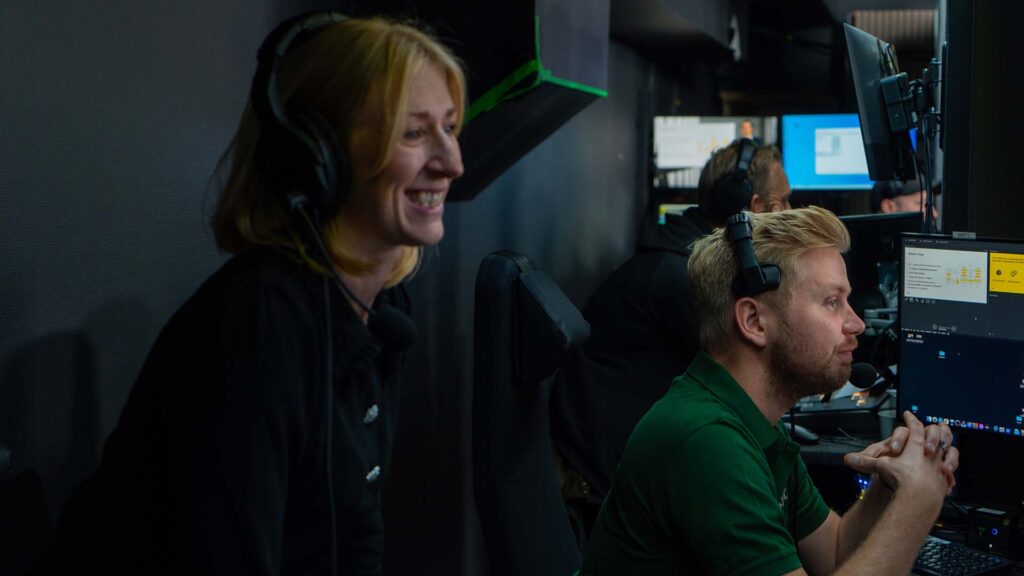 We help you create a digital meeting
Welcome to join us for a digital meeting, event or broadcast. We can help you with everything from concept and project management to production and implementation. Of course, you choose what and to what extent you want help with your project. Our employees have extensive knowledge and experience in meetings and events; physical, digital and hybrid.