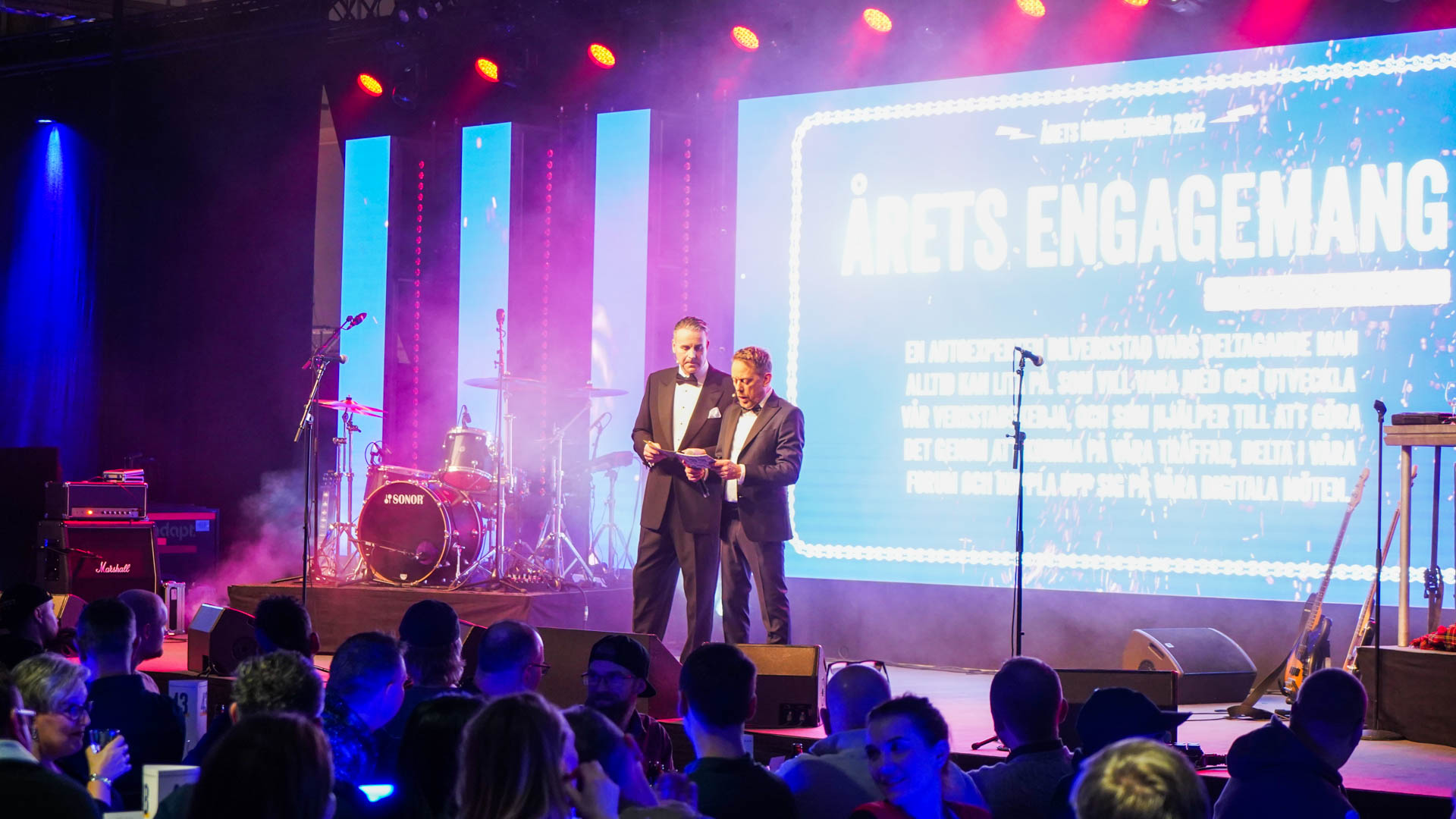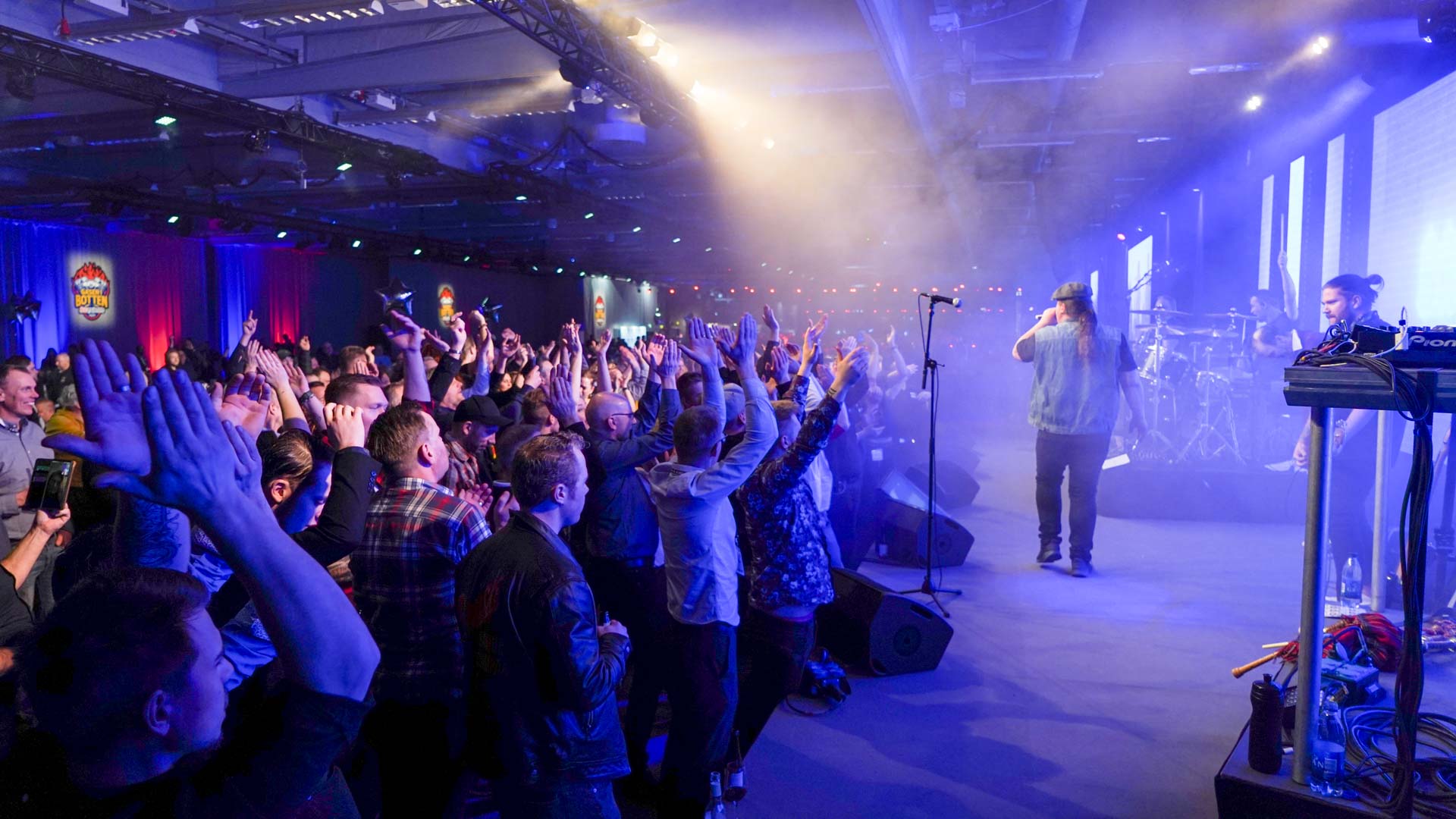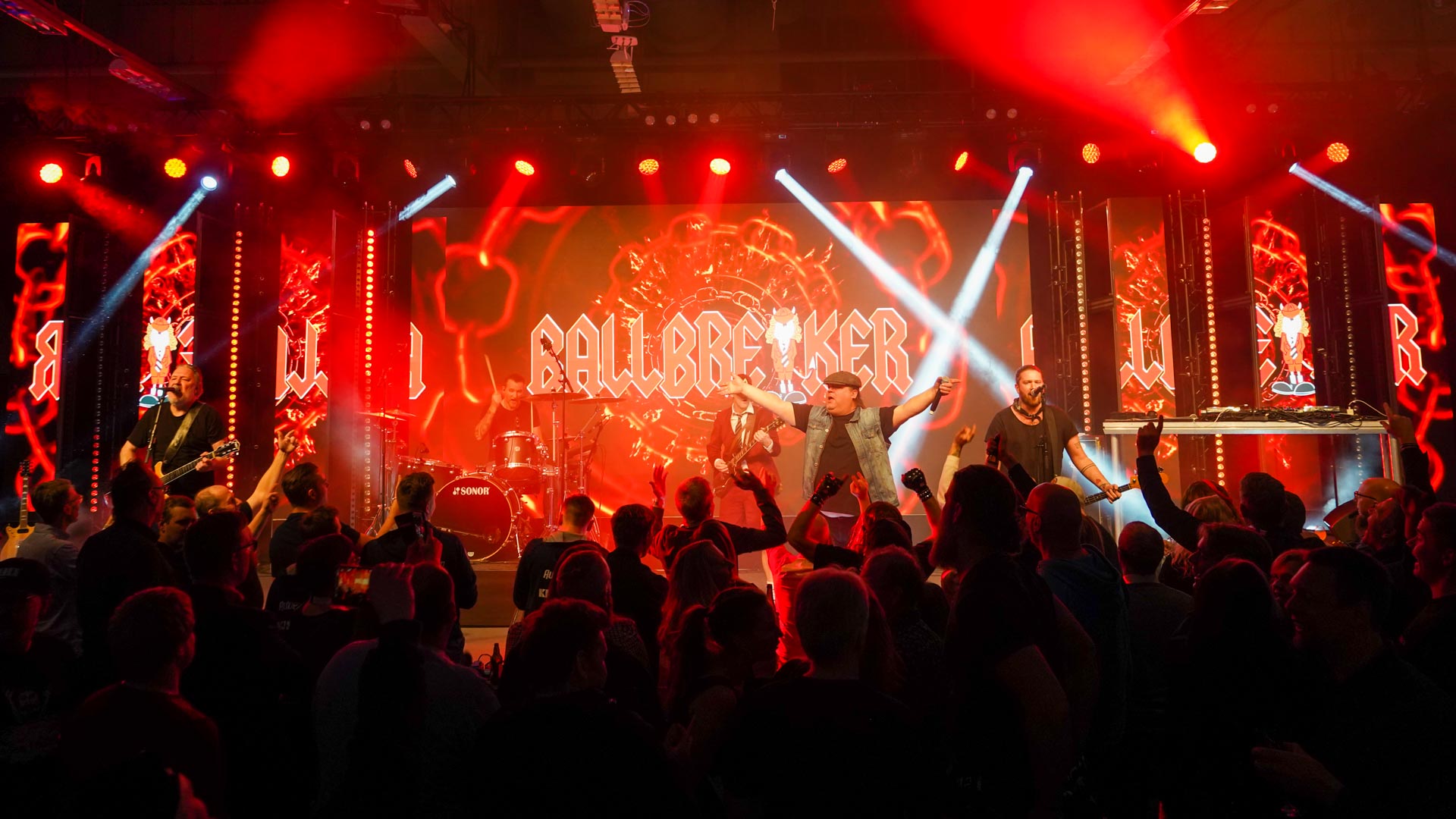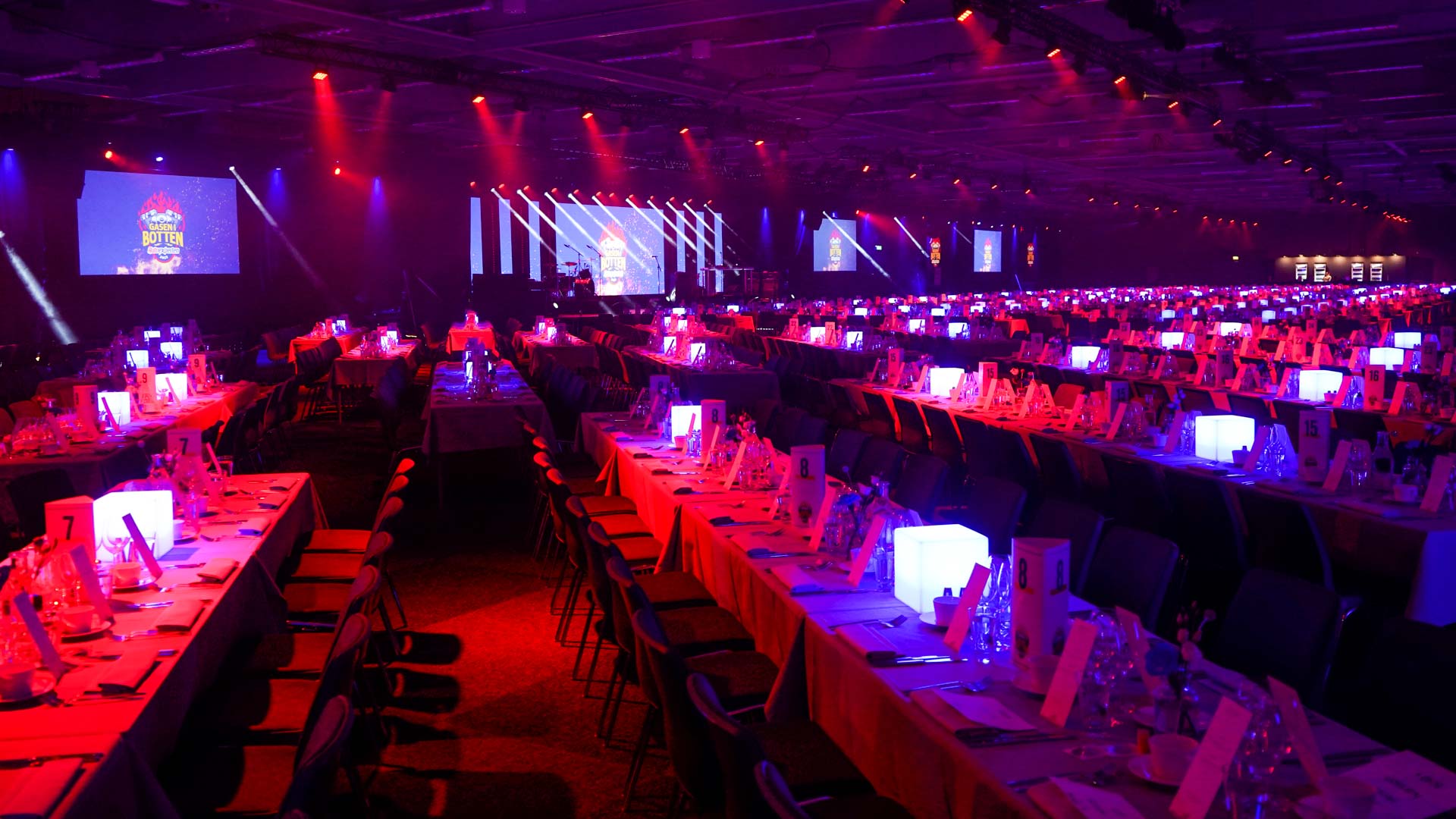 Dinner and party for 1500 people when the Motor Show closed
One of the first events of the year was Autoexpert's traditional party for 1500 guests at Gothia Towers in Gothenburg. It saw a great collaboration between Adapt, Gothia Towers, United and the Autoexpert event team.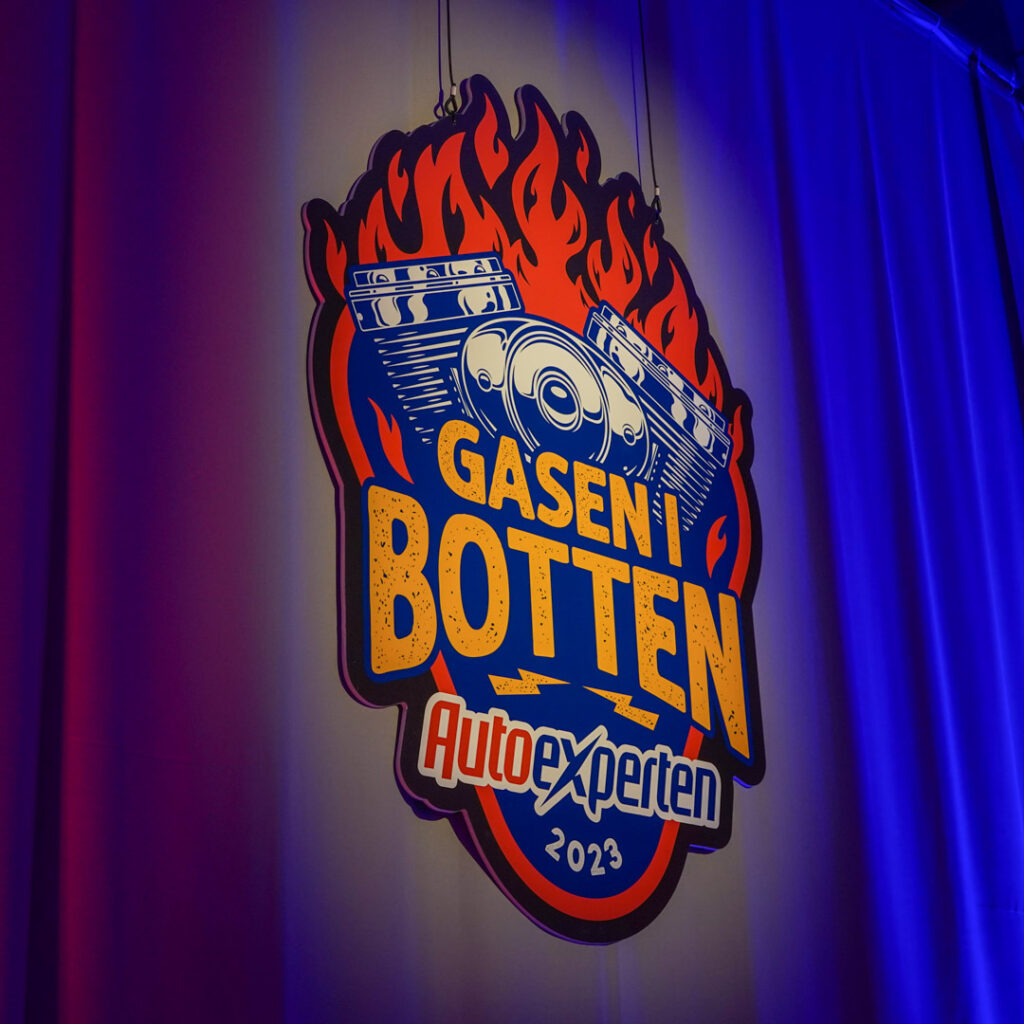 This year's theme was "Full throttle" - and that was the outcome when the band Ballbreaker took to the stage! The seated dinner, awards gala and after-party took place in Gothia Tower's 4400 m2 F-Hall. It is a venue that is really well suited for large parties with up to 2000 participants.
Adapt has had a close partnership with Gothia Towers for many years. We have our office on the site and all the premises are mapped out in our 3D tools. This means that we can easily visualise an event in the premises before it has taken place. We also have our own round-the-clock access, which makes the work during both planning and execution smooth.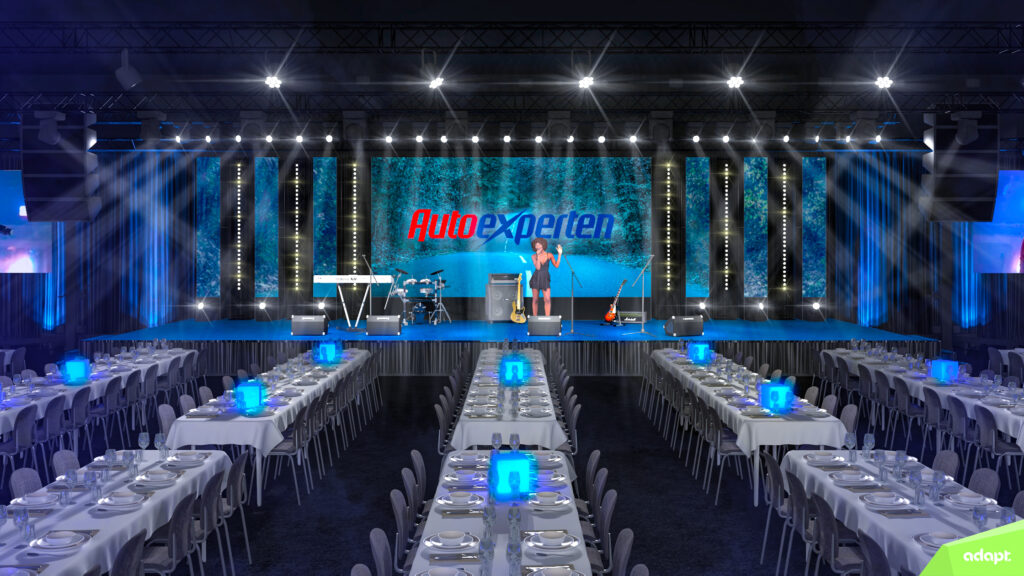 Are you planning an event in Gothenburg and looking for good spaces? Contact us and we will help you with your next event at the Swedish Exhibition & Congress Centre Gothia Towers in Gothenburg.
You are welcome to contact me for more information about the content on this page
Viking Grandin