About growing up and growing so it creaks and still take a new approach.
The sixth dream – now we are growing!
In Skövde there was now everything. A large and nice office, a large warehouse and there all the employees gathered. The location was good, the jobs were carried out not only in Gothenburg and Stockholm, but throughout the country. But the company grew. The nightclub jobs continued and an event agency as a customer became two and three and four. In addition, you had and got direct customers. Like Falsterbo Horseshow and... Yes, Billerud Korsnäs.
Turnover rose at a furious pace, at 8 million in 2009, almost doubling a year later. Skövde gradually became too small. You needed to get closer to the most important customers, in other words, a greater presence was needed in Gothenburg and Stockholm. And you needed more. equipment, greater power. And that pretty quickly.
Adapt had collaborated for a few years with a technology company in Linköping, Event and Entertainment Technology. They had good things, nice facilities and good people. The discussions quickly became concrete and in 2010 the company was bought and became part of the Adapt. And if it's been quick before, it was even faster now.
Just a year later, in 2011, sales had reached 24 million, there were 17 employees and now Adapt its headquarters in Gothenburg. It also gained an establishment in Stockholm and this was also done through an acquisition; Adapt bought Nöjeteknik East Coast Audio & Lights in Stockholm, with staff and offices and everything.
As if that wasn't enough, they also got even bigger and even better premises in Linköping. 2,500 square meters became it with the ambition to create a hub, in the middle of the country, and so it was and still is today.
The Knattediscofixes had become business leaders with staff, three offices and a lot of responsibilities.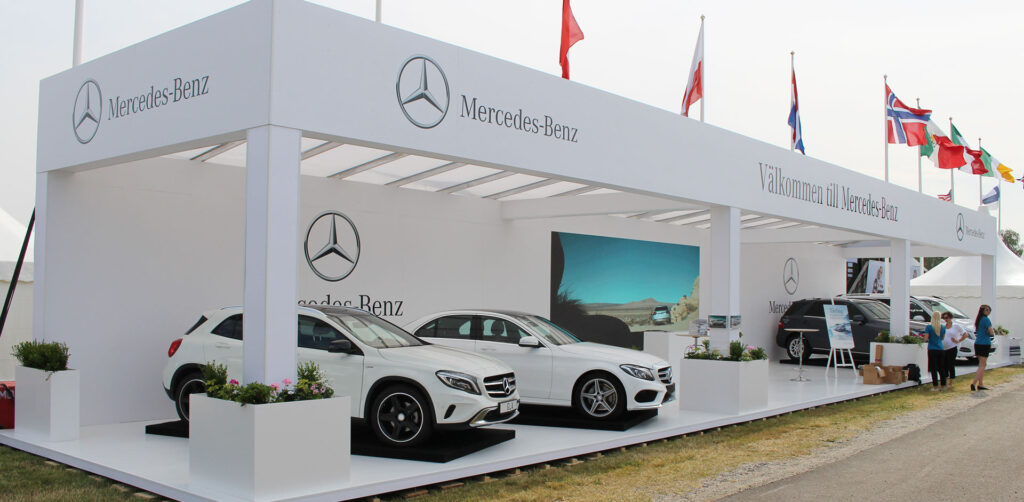 The pace of development and the pace of acquisitions took their toll. The workload on the owners and staff was sometimes enormous, there was not enough time. Ever since its inception, the business had developed positively, it had gone like rails, like butter, at a good and steady pace. Viking and Jonathan had let business and dreams control development and had a lot of patience.
One thing at a time, it was, even if you worked a lot and even if there was high speed in the projects. But now there was a lot of entrepreneurship to deal with as well; contracts and contracts, law, culture, staff, tricks with banks and financing and a massive responsibility. The mere feeling that more than twenty people would be paid every month could naturally feel frightening. It was almost overpowering, the price was that the so steadily upward-pointing growth curve started to level off and sales stalled, for the first time. Would the dream come crashing down? Hardly. Jonathan and Viking lost their habits, neither their temper, their patience, nor their desire. Or the speed. So instead of succumbing to the pressure, the next dream took shape that was also about up, forward.