About becoming more and more than ever.
The ninth dream – all good things are three.
Viking disappeared. Not completely but a little bit, for a while. That's how it felt. The explanation was that instead of cruising between stockholm streets and meetings with Swedish companies and event agencies, he could look out over New York's bustling street life. As the Adapt tradition provides; a dream has been dreamed that makes sense, then it comes true – even including an office in Manhattan.
The international dream was based on the desire to work with more global world-leading brands as customers. The ambition was to do Adapt not only in Sweden, but also in places where you carry out your assignments.  The analysis and summary were given; to do so, we need to divide, spread the risks and open new doors and opportunities. Create new paths and dare even more!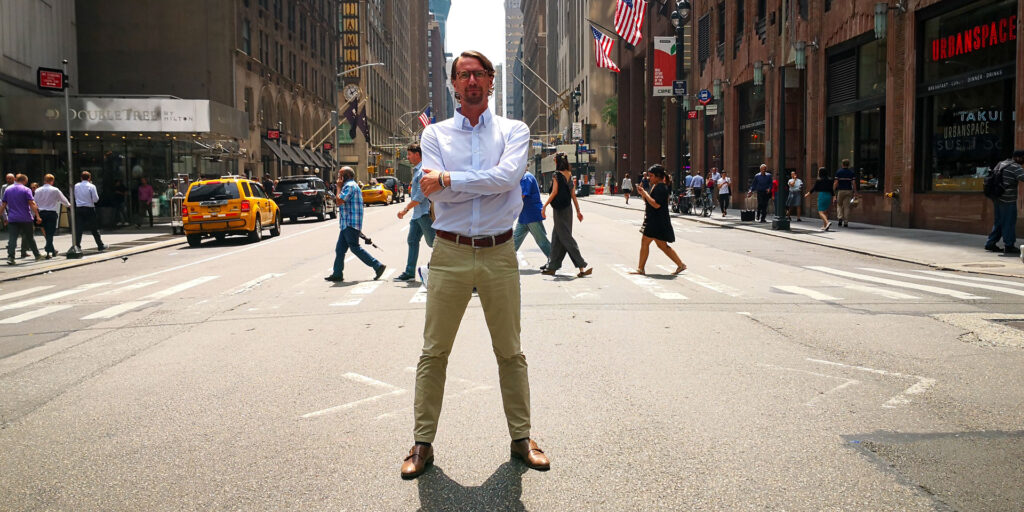 It was time to do more and more of Adapt.
Adapt became to three. A company for equipment, in Linköping. A project company, located in Stockholm and Gothenburg. An international company, in Stockholm, Gothenburg and New York. The division gave exactly what the owners were looking for: a clearer business focus, more distinct roles and responsibilities for employees, and better control over revenue and costs.
In connection with this, it was decided to pause the work of the Board. It was also decided that Charlotte and Adapt would go their separate ways. Real decisions but also courageous in celebrating the success of their long-term strategic work. But what was now waiting was a whole new era. Now all the effort and focus must be placed on the operations, on the operational day-to-day work, on the employees and their performance, and on exploring how the "new Adapt" would appear and function in real life.
As 2019 neared its end, Viking and Jonathan were able to look back on a year when an unusual amount had come into place. It was a quarter of a century ago that it all started in Bengtsfors, since the first dreams. And now they were here. Not there at all, but well on the way. Adapt was now an international company. The 50 million threshold blew up in 2018 and this year seemed to point to a turnover of up to a staggering SEK 70 million. A new office with large open spaces was being designed and furnished in Stockholm and soon the move would go for the Gothenburg office to new nice premises at the Swedish Exhibition & Congress Centre. The company was named "Gazelle Company" by Dagens Industri for the second year in a row. Adapt's position in the market was hugely strong with a reputation and reputation that attracted companies from all over the world.
It is far from an exaggeration to say that Adapt never stood as strong as at the end of 2019. It was, of course, about fine finances, the strong offer and the brand's position. But first and foremost, Adapt's strength was about the employees and the internal culture. For several years, efforts had been made to increase the competence of individuals, create greater participation, clearer responsibility and an interconnected high-performance team. Internal culture was stronger than ever.
Adapt was in the starting blocks until 2020 to take the world by surprise. It was up and forward. The energy was amazing and the common feeling was: "Nothing can stop us!". And so it made its entrance: the corona pandemic.